INSTALLATION GUIDE
MAKING THE PROCESS OF INSTALLING GROUND SCREWS AS EASY AS POSSIBLE
INSTALLATION GUIDE
MAKING THE PROCESS OF INSTALLING GROUND SCREWS AS EASY AS POSSIBLE
RESEARCH . VISUALISATION . GRAPHIC DESIGN . INDUSTRIAL DESIGN
THE UK'S LEADING SUPPLIER OF GROUND SCREWS
| | |
| --- | --- |
| Client | The Ground Screw Centre |
| Sector | Industrial |
During the COVID-19 pandemic the home improvement, garden, and DIY markets have continued to thrive. The Ground Screw Centre are the UK's leading supplier of ground screws and have many years' experience in alternative foundations technology for large structure, building, and industrial uses.
Ground screws replace the need to dig traditional foundations and lay concrete offering many benefits to consumers. They have the option to be used temporarily or permanently, and have no impact on surrounding environment and water courses during use of after removal. Their range of products can be used to create several great outdoor applications such as: decks, garden offices, sports equipment, fencing, glamping pods plus many more.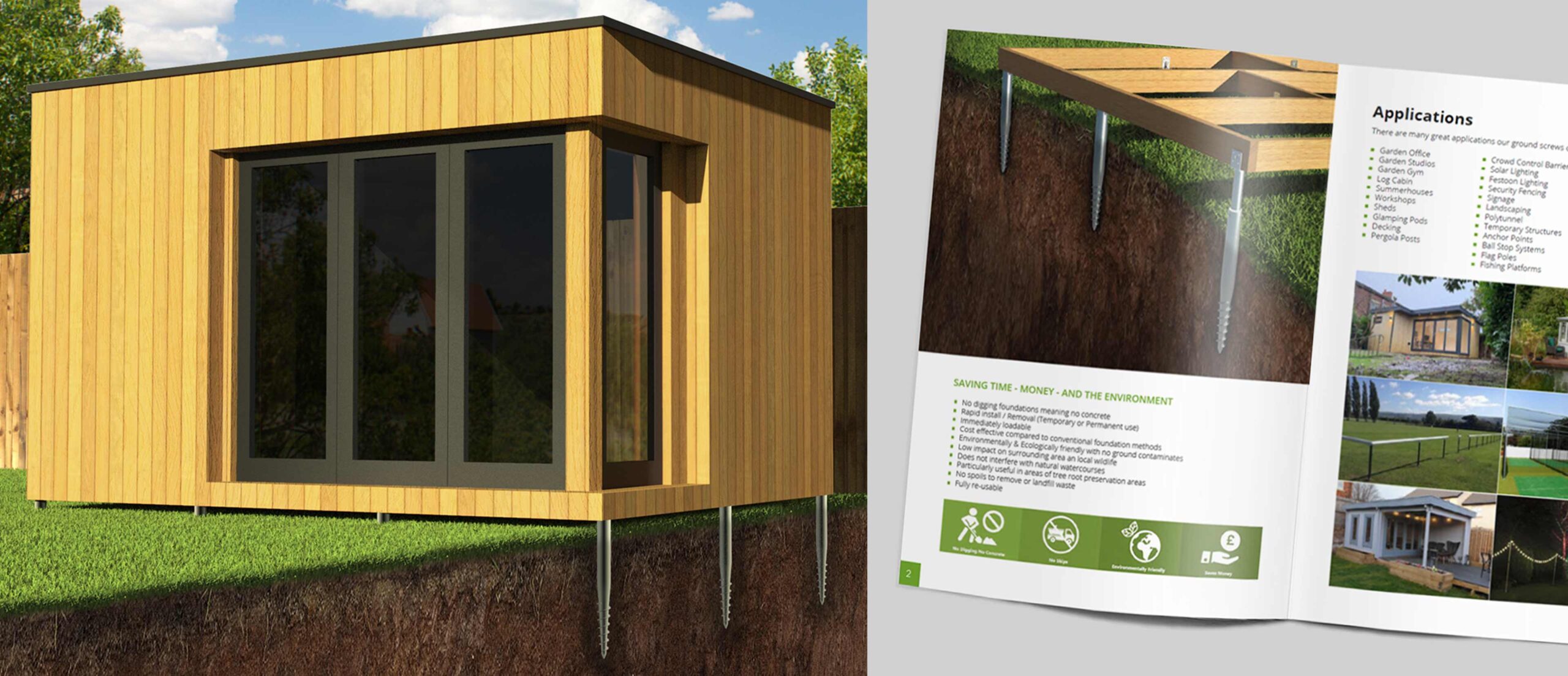 Due to the high number of calls from installers requiring further assistance and information on the installation process of ground screws, Smallfry were approached to help develop a clear, easy, and simple step by step guide for their range of products.

Smallfry worked alongside the Ground Screw Centre and professional installers to uncover user insights of the installation process. In-depth hands-on testing and analysis helped understand where opportunities for improvements could be made from the current installation guide and video. This resulted in the creation of a storyboard outlining key installation steps that would need to be visualised for the guide.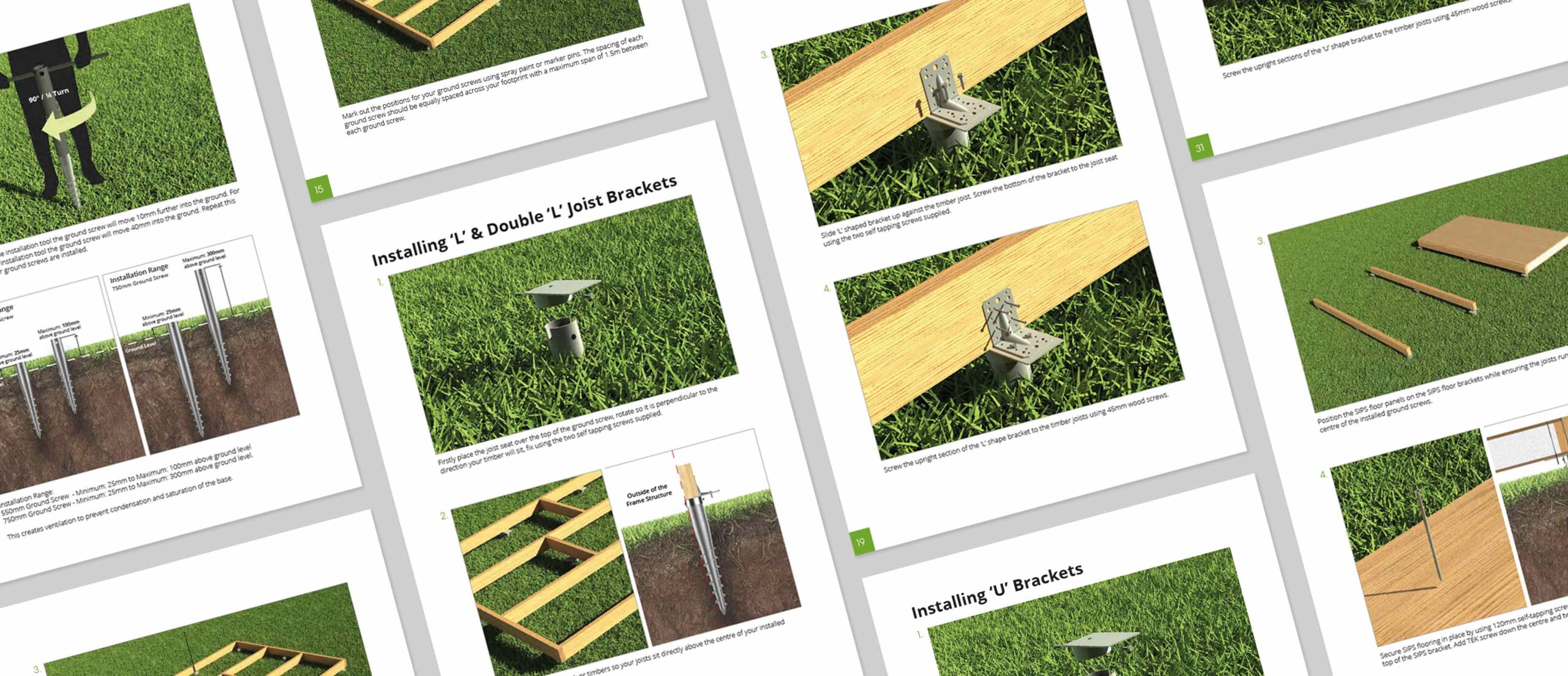 MAKING INSTALLATION SIMPLE & EASY
The new clear and realistic renderings create engaging and inspiring product communication. It is now easier than ever to install the Ground Screw Centre's range of products.