NUROFEN
CHILDREN'S THERMOMETER
NUROFEN
CHILDREN'S THERMOMETER
PRODUCT DESIGN . MECHANICAL ENGINEERING . PROTOTYPING . DESIGN FOR MANUFACTURE
REMOVING ANXIETY FROM TEMPERATURE READINGS
| | |
| --- | --- |
| Client | Nurofen |
| Sector | Consumer, Medical |
By talking to new parents, we recognised they were often anxious to know if their children were running an excessive temperature but few knew what the correct boundaries were. In-ear thermometers are one of the most convenient methods of taking children's body temperatures.
Therefore, we made our main ambition to make the whole procedure simple, easy to understand with a device that was child friendly. So simple that for those children that were old enough they could probably do it themselves! Besides the products visual appeal we gave its digital readout a Red, Amber, Green / Smiley-to-Sad Face traffic light indicator, making it very easy to understand the read result.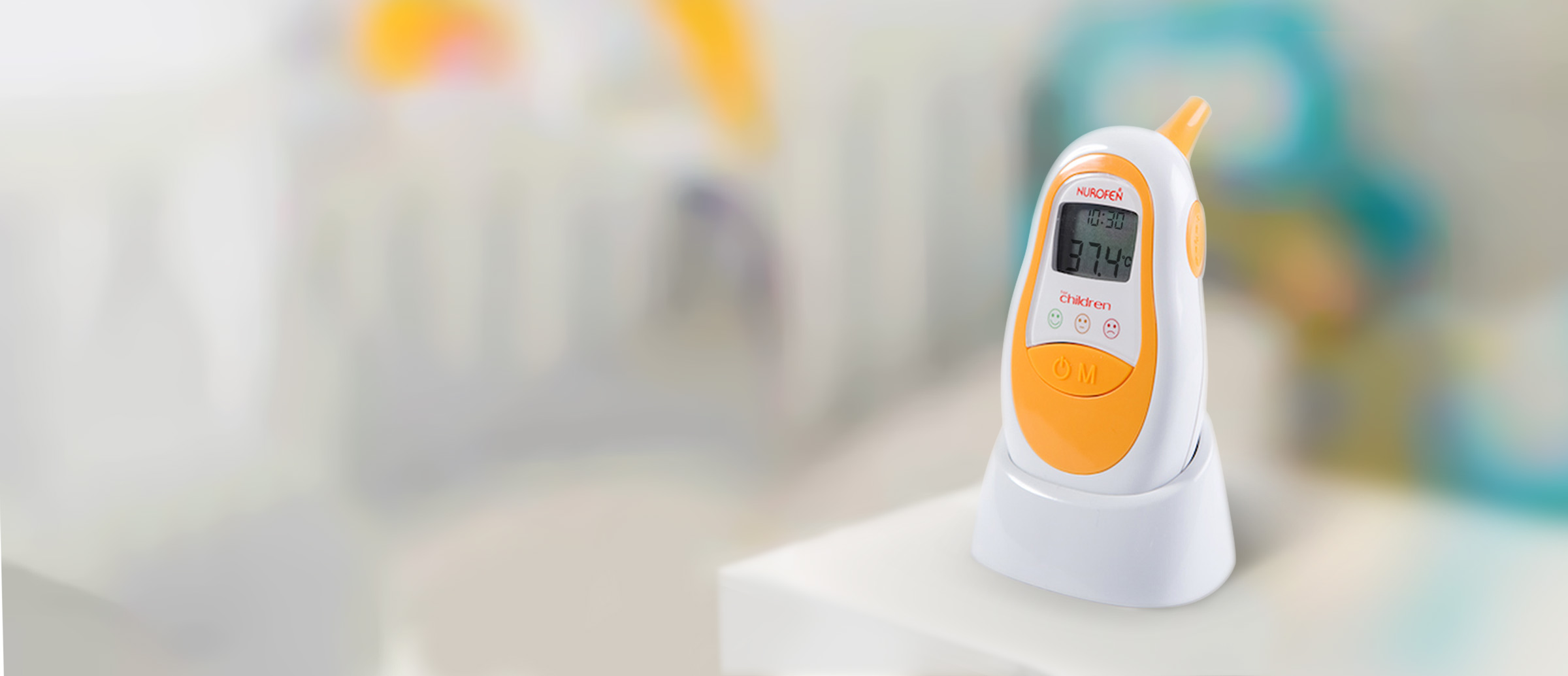 A key design consideration was how the product form could support the core essence of the Nurofen brand. From the very beginning the conceptual work aimed to capture these qualities in a caricatured shape that would make it appealing and appropriate for both the parents and children.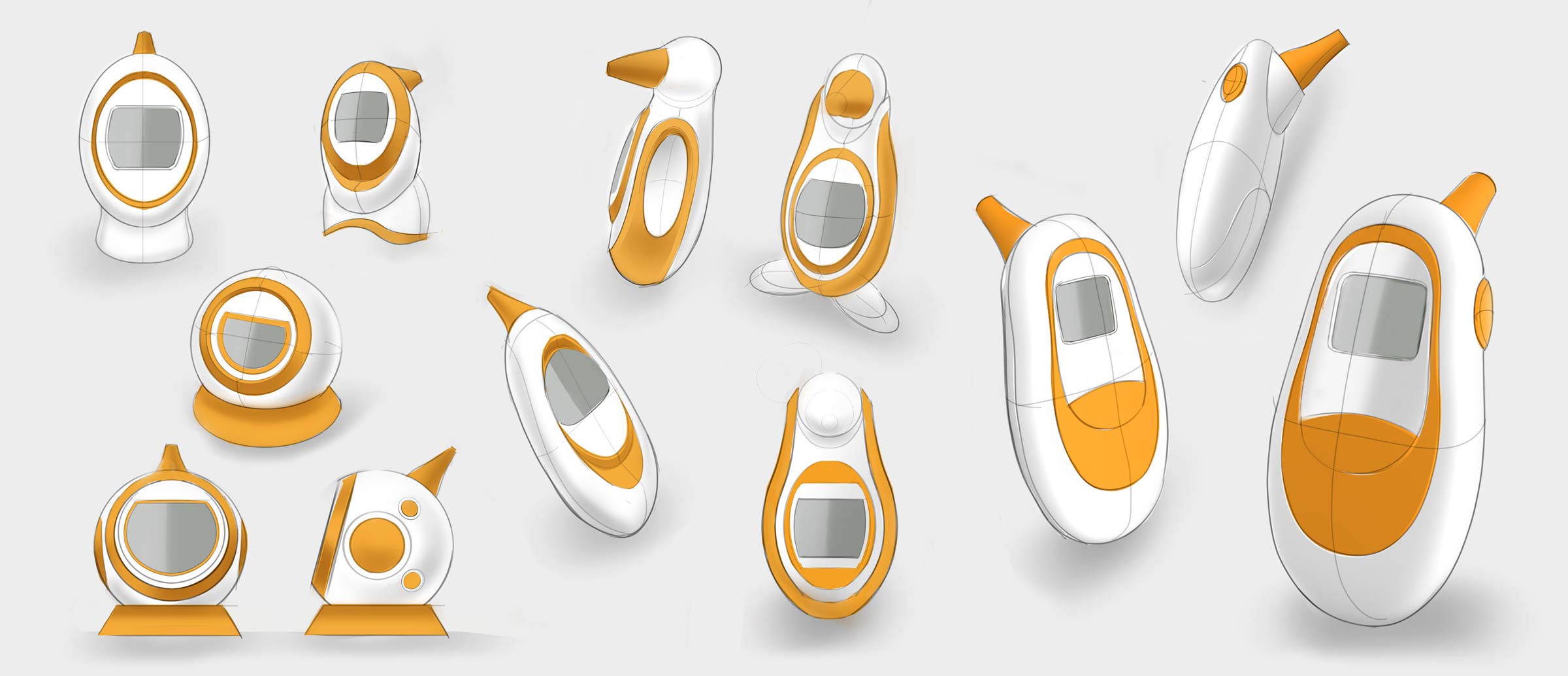 With a team competent in a range of CAD software packages, chosen visual concepts can be accurately 3D modelled to ensure design feasibility, as well as producing a clearer vision of the concept throughout the project with the use of photo-realistic renders for the client to review.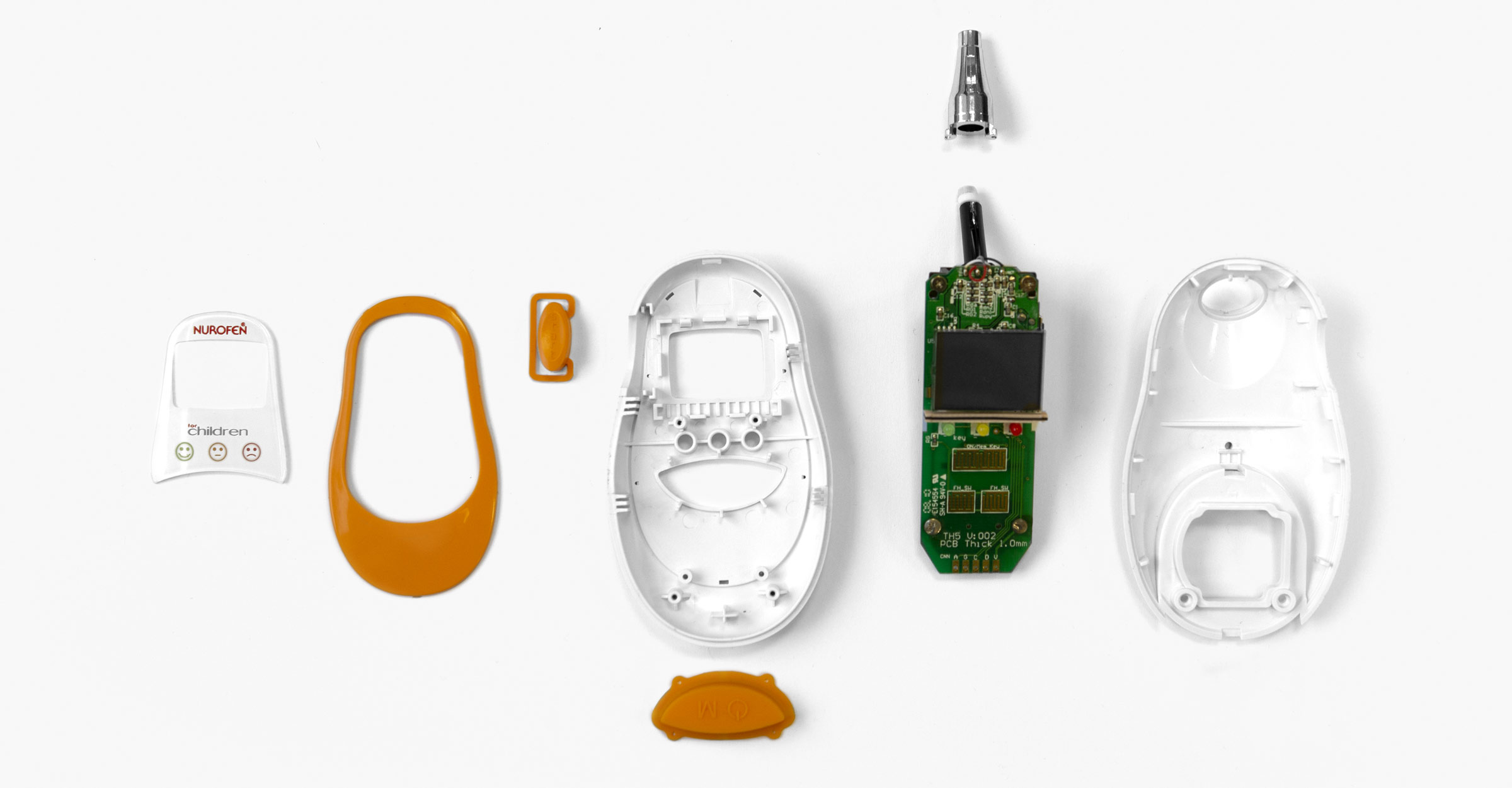 With our purpose built design studio and in-house development workshop, the initial ideas were rapidly taken from rough hand-crafted foam 'space claim' models through to very convincing appearance models that aesthetically mimic every detail of the proposed finished products. Engineering development was accelerated with the use of our own 3D printing machines working effectively alongside the more traditional hand-finishing skills of our team.