TAILS ORIGINAL
AUTHENTIC COCKTAIL EXPERIENCE
TAILS ORIGINAL
AUTHENTIC COCKTAIL EXPERIENCE
PACKAGING DESIGN . GRAPHIC DESIGN .  PRODUCT DESIGN . DESIGN FOR MANUFACTURE
UTILISING PACKAGING TO CRAFT AN AUTHENTIC COCKTAIL EXPERIENCE
| | |
| --- | --- |
| Client | Tails |
| Sector | Consumer |
Cocktails have the power to elevate a party from good to sensational. But making cocktails takes time, organisers want to spend more time hosting and less time pouring drinks. The drink itself doesn't improve the event, it's the experience of mixing, shaking and enjoying a premium product that triggers the next level of enjoyment.
Tails partnered with Smallfry to craft an authentic cocktail experience. We focused on empathising with and balancing the unmet needs of the host.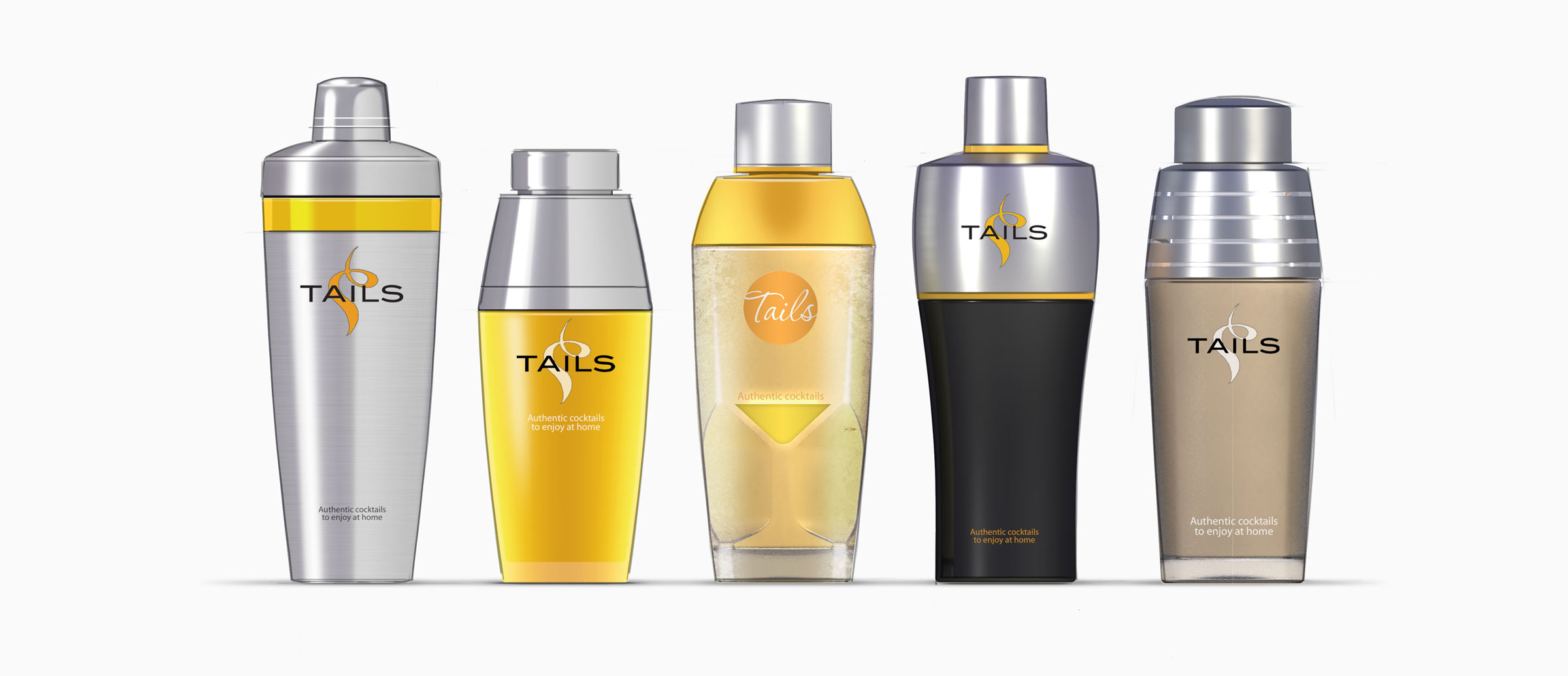 The concept for the packaging rooted from creating an authentic looking, fully functional cocktail shaker. The product is intuitive to use so it doesn't stunt the flow of the party, but has enough steps to give the user ownership of the drink they've created. The resulting product, Tails Original, needs only ice to be added before being shaken and served.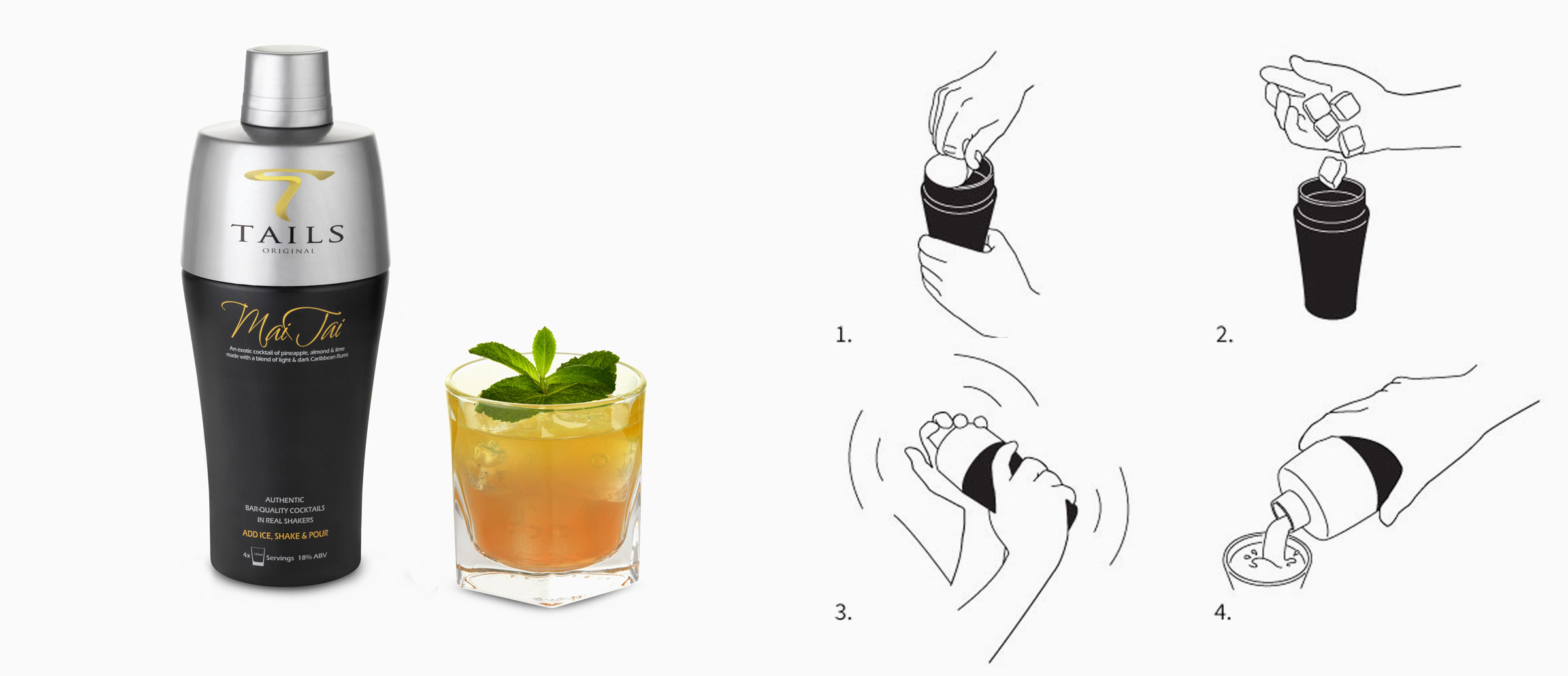 The resulting product, Tails Original, needed only ice to be added before being shaken and served. Our consumer research showed us that this simple task of adding ice was enough to elevate the experience without over complicating the product. The packaging uses an advance seal that can withstand enthusiastic shaking so parties with Tails can remain spill free while also overcoming some very challenging constraints posed by the factory filling line.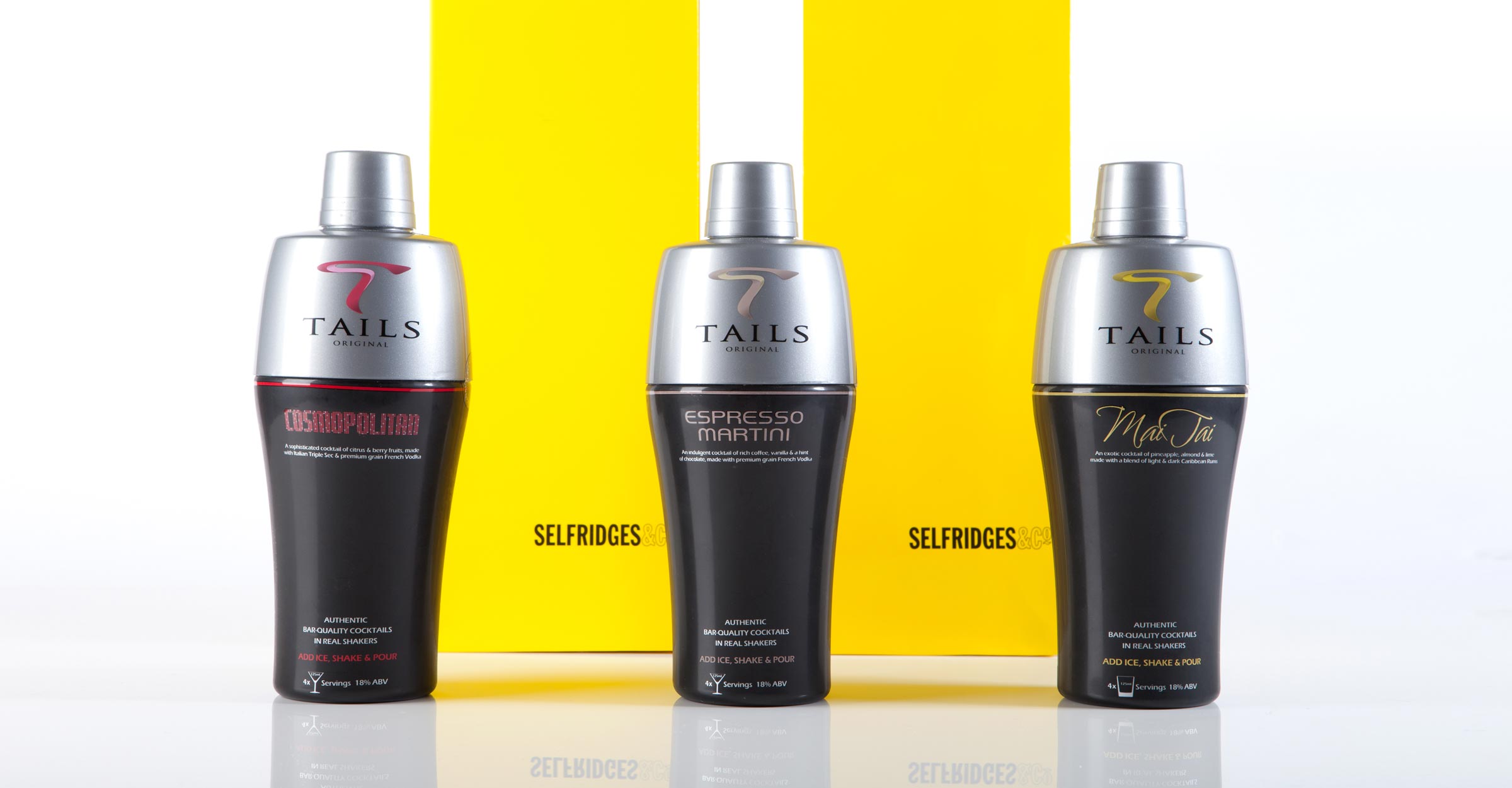 The iconic pack silhouette is an integral part of the new brand and was developed alongside the 'Tails' logo and individual flavour identities to present a unique and memorable on-shelf impact. The packaging uses a two-stage enclosure: one for mixing, one for pouring. This change allowed the packaging itself to play a role in building an authentic cocktail experience.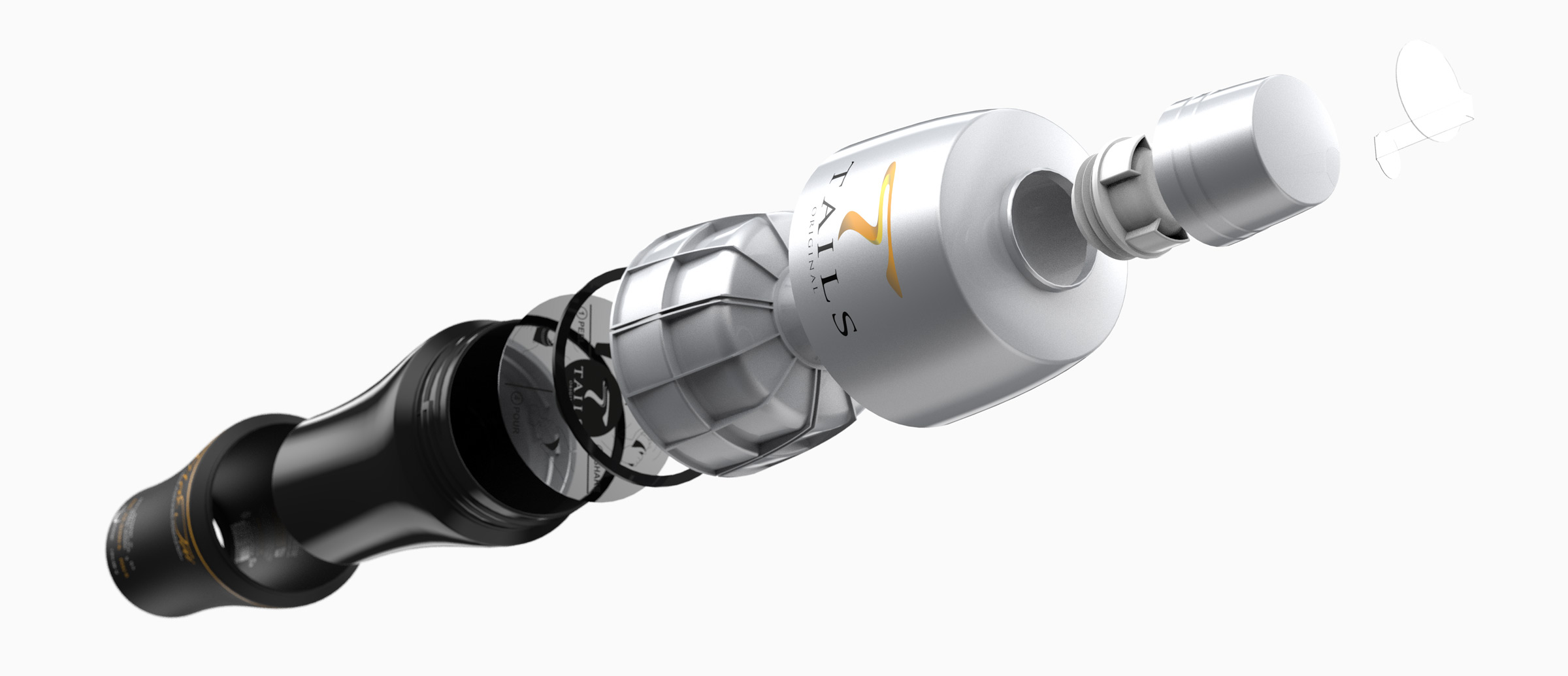 Tails, initial 'exclusive' launch through Selfridges was a massive success. We can personally attest to the great experience this brings to a party. A product launch party involving unlimited cocktails is not something you want to miss! But, probably won't remember.