DUOLIFT
DESIGNED TO DO MORE. ENGINEERED TO LAST
DUOLIFT
DESIGNED TO DO MORE. ENGINEERED TO LAST
PRODUCT DESIGN . INDUSTRIAL DESIGN .  PROTOTYPING . CMF
| | |
| --- | --- |
| Client | Millboard |
| Sector | Industrial |
Millboard engaged with Smallfry to help maintain an innovation pipeline that ensures that each new product release maintains consistency through a systematic robust process. The new subframe system is the latest project of this ongoing relationship.
DuoLift was developed in tandem with DuoSpan providing firm, structural stability, and accurate height adjustment across solid surfaces. This user-friendly support system makes installation significantly easier and ensures a successful outcome, every time.
DUOLIFT SUPPORT THAT JUST WORKS
The DuoLift joist support system was designed to make installation simple from a complex situation. Providing substantial height flexibility within four stackable components, DuoLift was designed to remove the common problem of having to order varying height pedestals for a single area.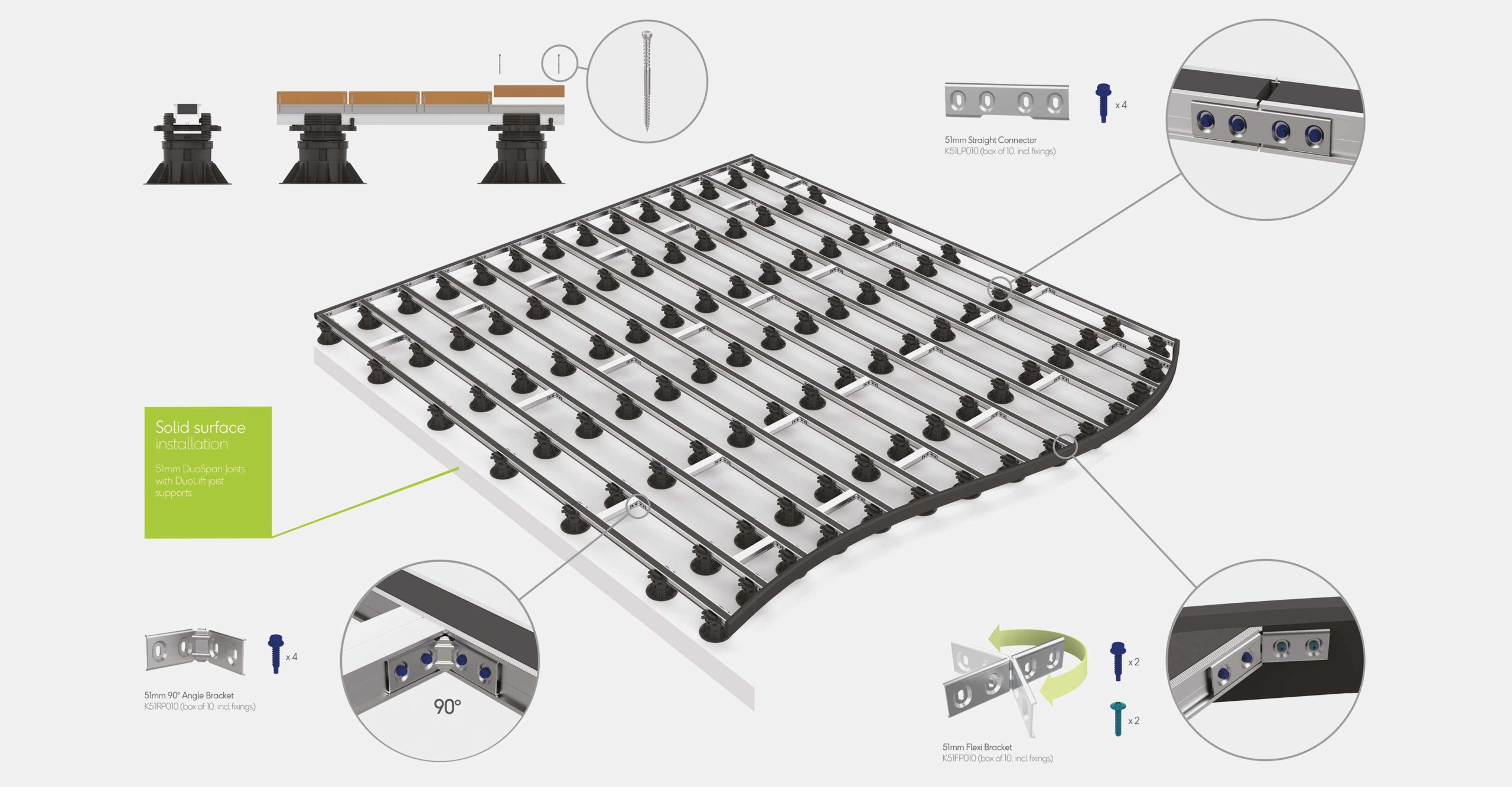 DuoLift has been developed based on intimate knowledge of the challenges of installing decking on hard surfaces, and the shortcomings of conventional pedestal/cradle systems. It removes the arbitrary choice of pedestal heights, and instead provides a 15-60mm Joist Cradle with a sequence of support components that can raise the height to a maximum of 350mm.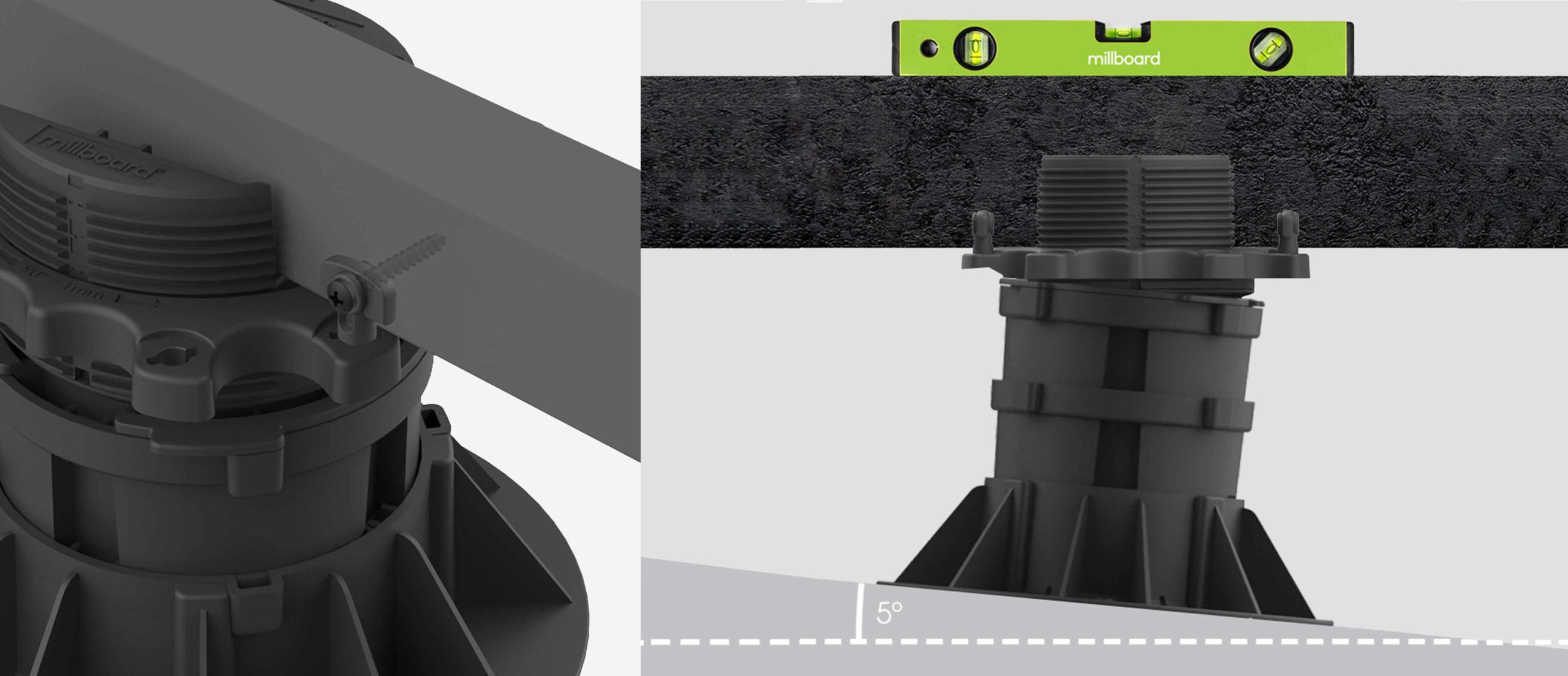 SIMPLE STACK-ABILITY FOR HEIGHT FLEXIBILITY
Multiple height combinations from four sturdy components. With a selection of components on site, installation delays can be avoided.