TMP BOLLARD
SOLAR LED TRAFFIC BOLLARD
TMP BOLLARD
SOLAR LED TRAFFIC BOLLARD
PRODUCT DESIGN . MECHANICAL ENGINEERING .  PROTOTYPING . DESIGN FOR MANUFACTURE
HARD-WEARING BOLLARD WITHSTANDING PERMANENT DEFORMATION
| | |
| --- | --- |
| Client | TMP |
| Sector | Industrial |
TMP approached Smallfry with the challenge of creating a bollard which would not only withstand the often permanent deformation seen after contact with a vehicle but also house two lead acid batteries and a solar panel.
The team started the project by exploring a range of forms which established a unique and recognisable identity for the client whilst also remaining sensitive to the product's end use environment.
To make the bollard as visible and safe as possible it features 300mm illuminated sign face that is powered by an integrated solar panel and battery. The product is clad in reflective material passing the BS8408:2005 standard and is backed by a 12year 3M warranty.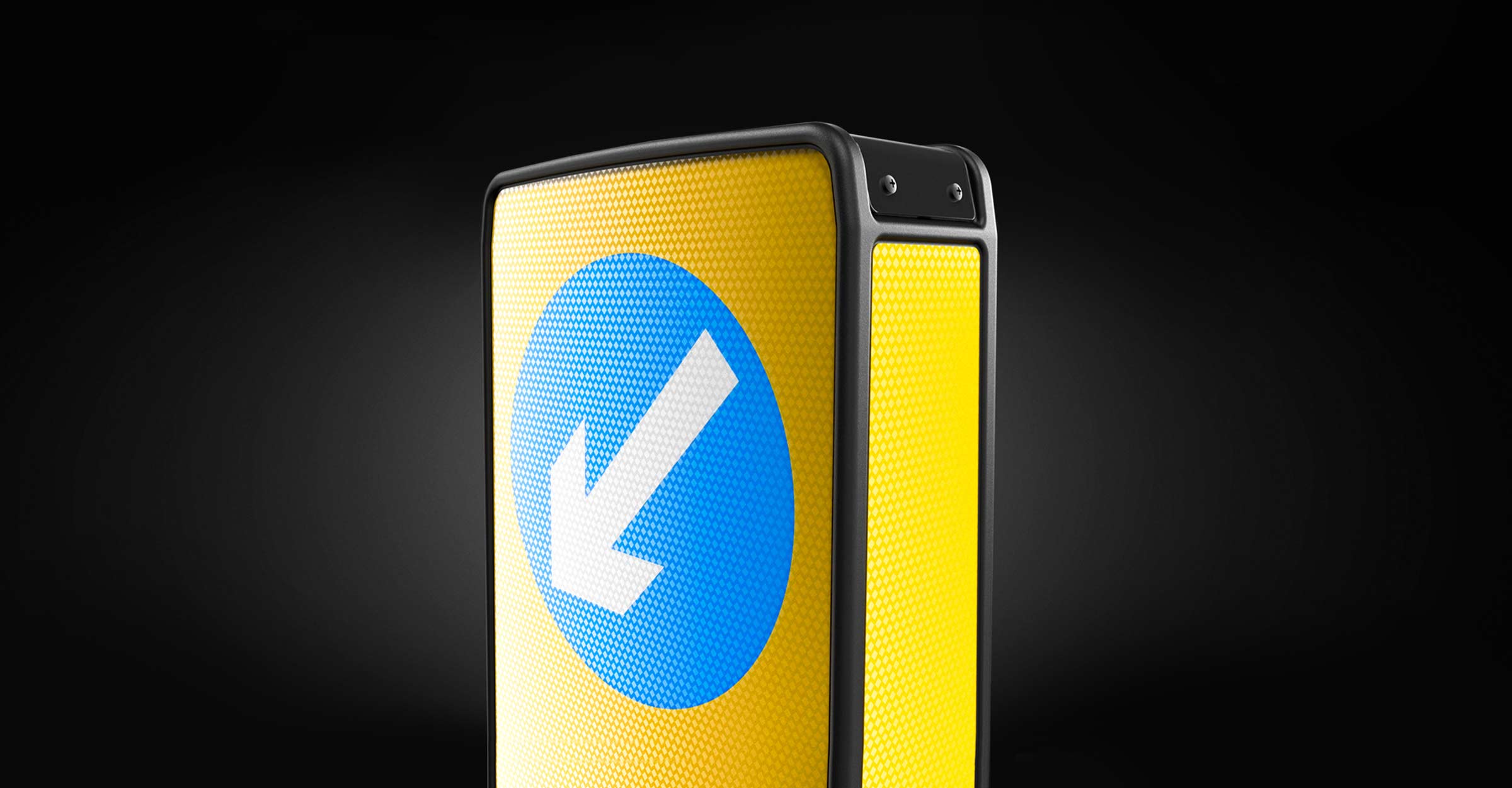 In the event of a collision the bollard is designed to absorb the impact and flex out of the way. The bollard needed to be both tough and flexible to ensure all the components would still work even after impact.
In order reduce timescales Smallfry used finite element analysis (FEA) simulations to review the effectiveness of the design virtually prior to building full scale prototypes. After FEA was completed the product was then verified at a full scale test facility with vehicles driving into the bollard at speed.
The product passes the BS8442:2015 safety standard required by all road signs in the UK.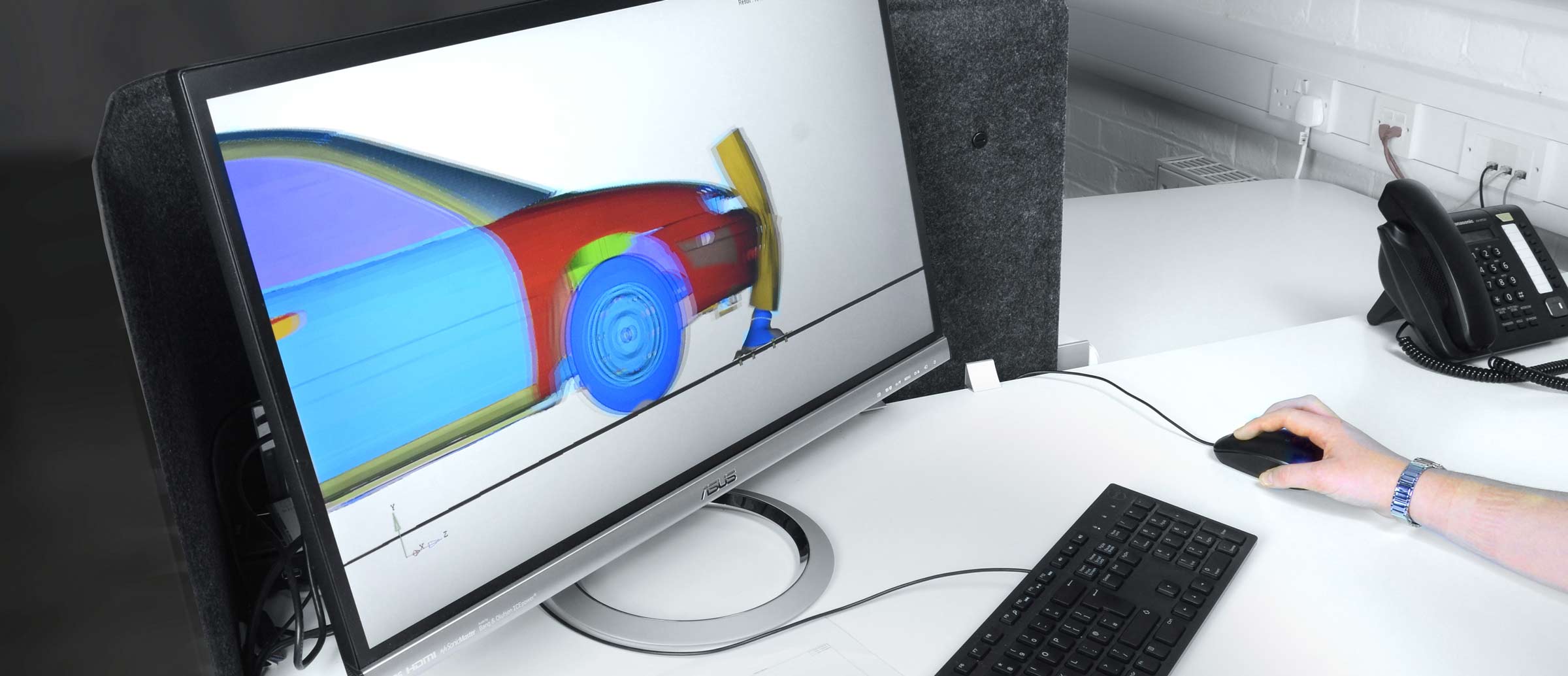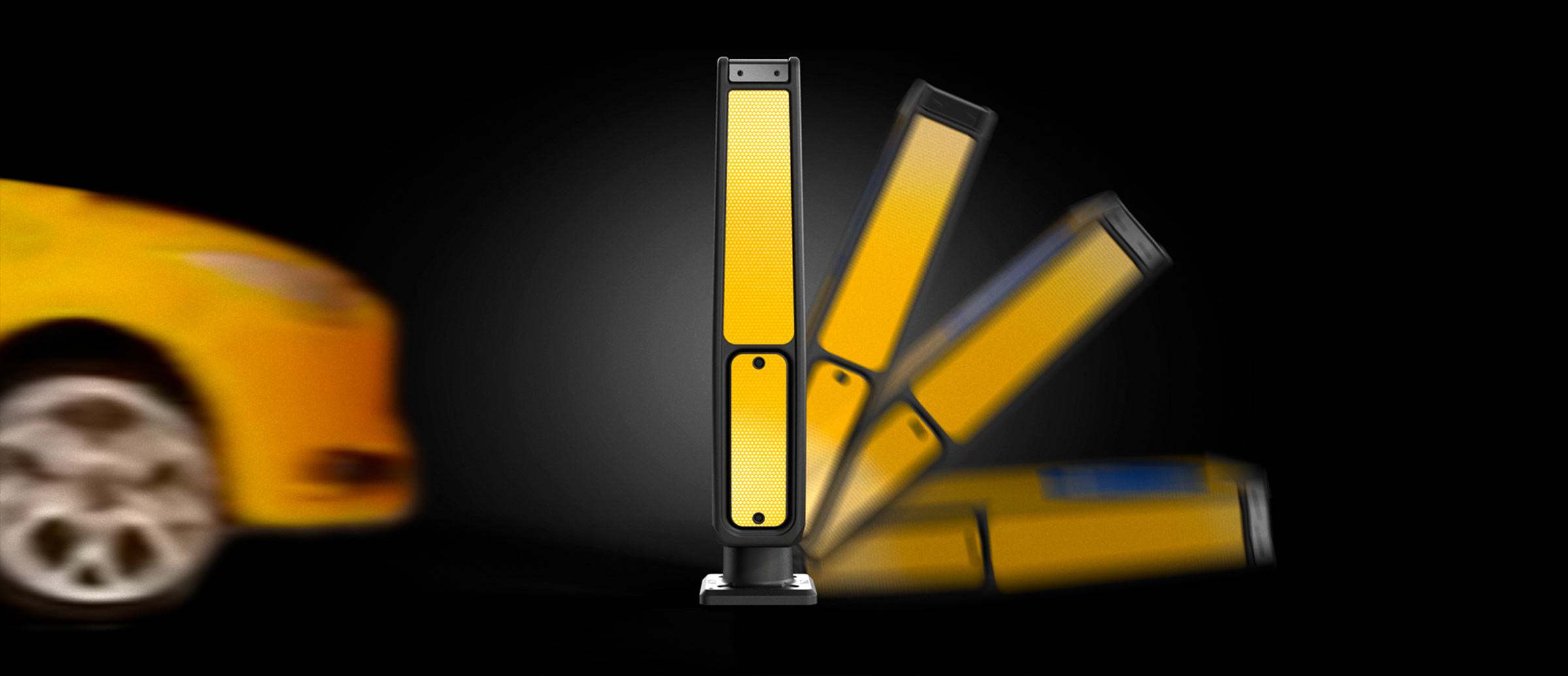 EASY INSTALLATION AND MAINTENANCE
The TMP Bollard is easy to maintain and install. The Bollard features a easy to access battery compartment. That is located low down. This helps protect the battery in the event of a collision. A simple bolt on system enables the bollard to be quickly installed on location.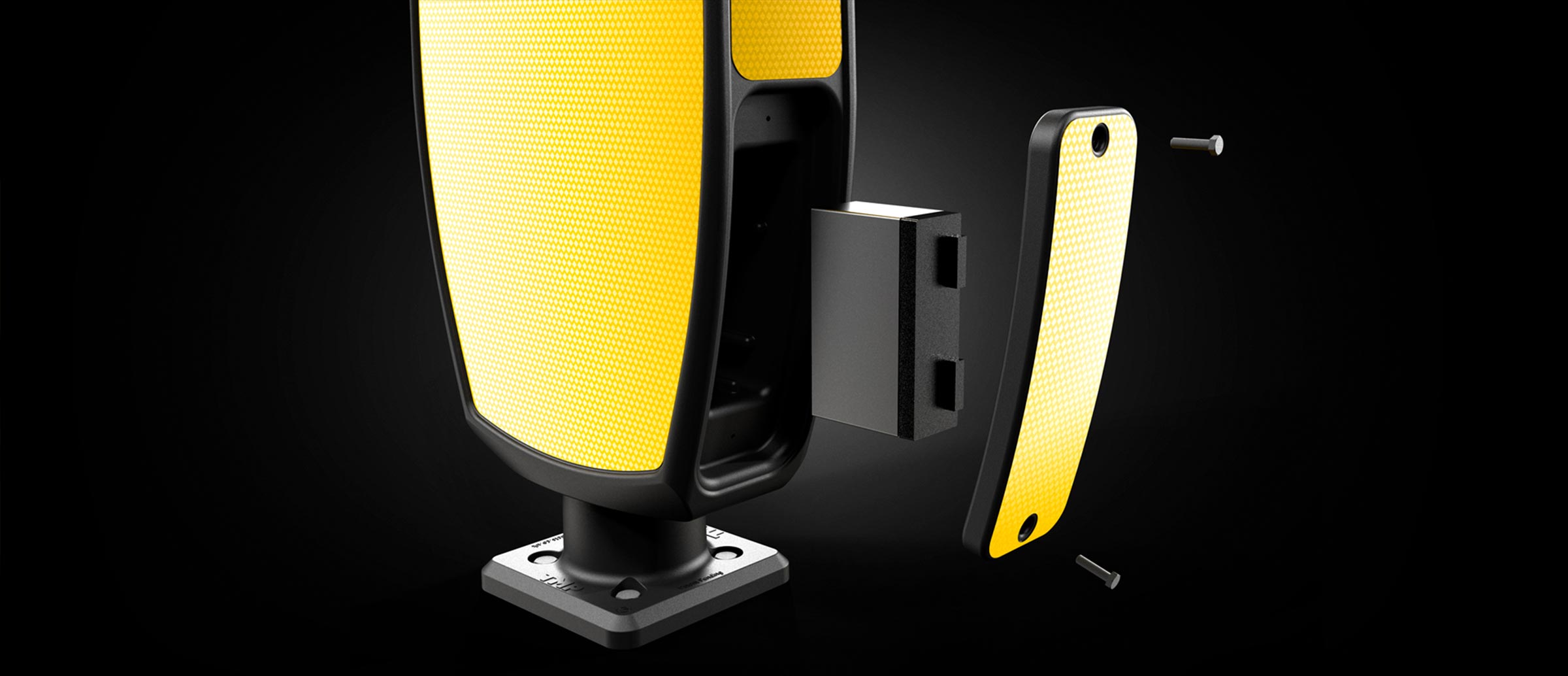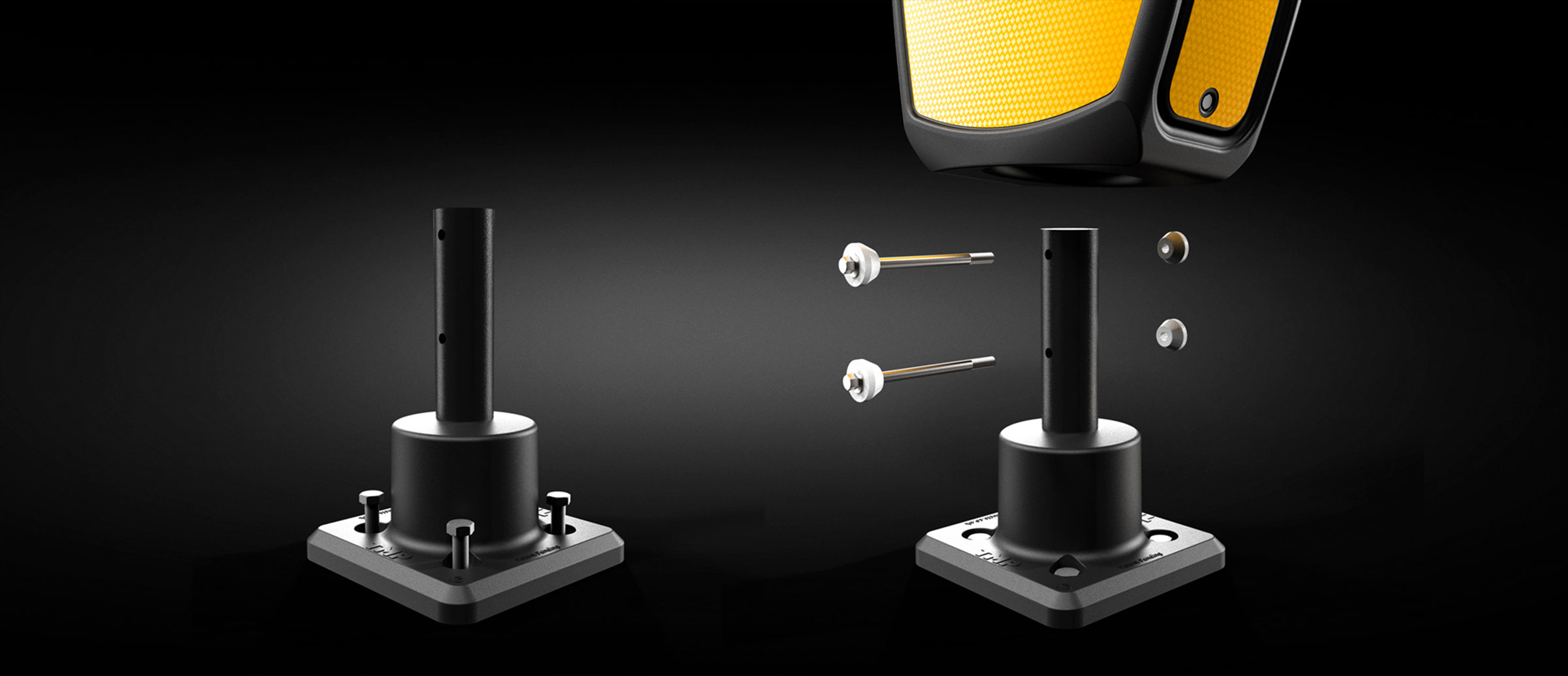 The TMP Bollard can now be found across the world helping to keep traffic and pedestrians safe.