RYCOTE PCS
QUICK ATTACH / RELEASE CONNECTION SYSTEM FOR PROFESSIONAL BOOM POLES
RYCOTE PCS
QUICK ATTACH / RELEASE CONNECTION SYSTEM FOR PROFESSIONAL BOOM POLES
PRODUCT DESIGN . MECHANICAL ENGINEERING .  PROTOTYPING . DESIGN FOR MANUFACTURE
INGENIOUS QUICK RELEASE CONNECTION SYSTEM
| | |
| --- | --- |
| Client | Rycote |
| Sector | Consumer, Industrial |
Rycote are the industry leader in the field of on-location audio capture accessories. They made their name when they created the classic Microphone Windshield – the grey furry lozenge which you often see pointed at politicians and celebrities in news interviews. They are now known worldwide for products that are reliable and function in environmental extremes when filming in war zones or capturing wildlife in programs like Blue Planet.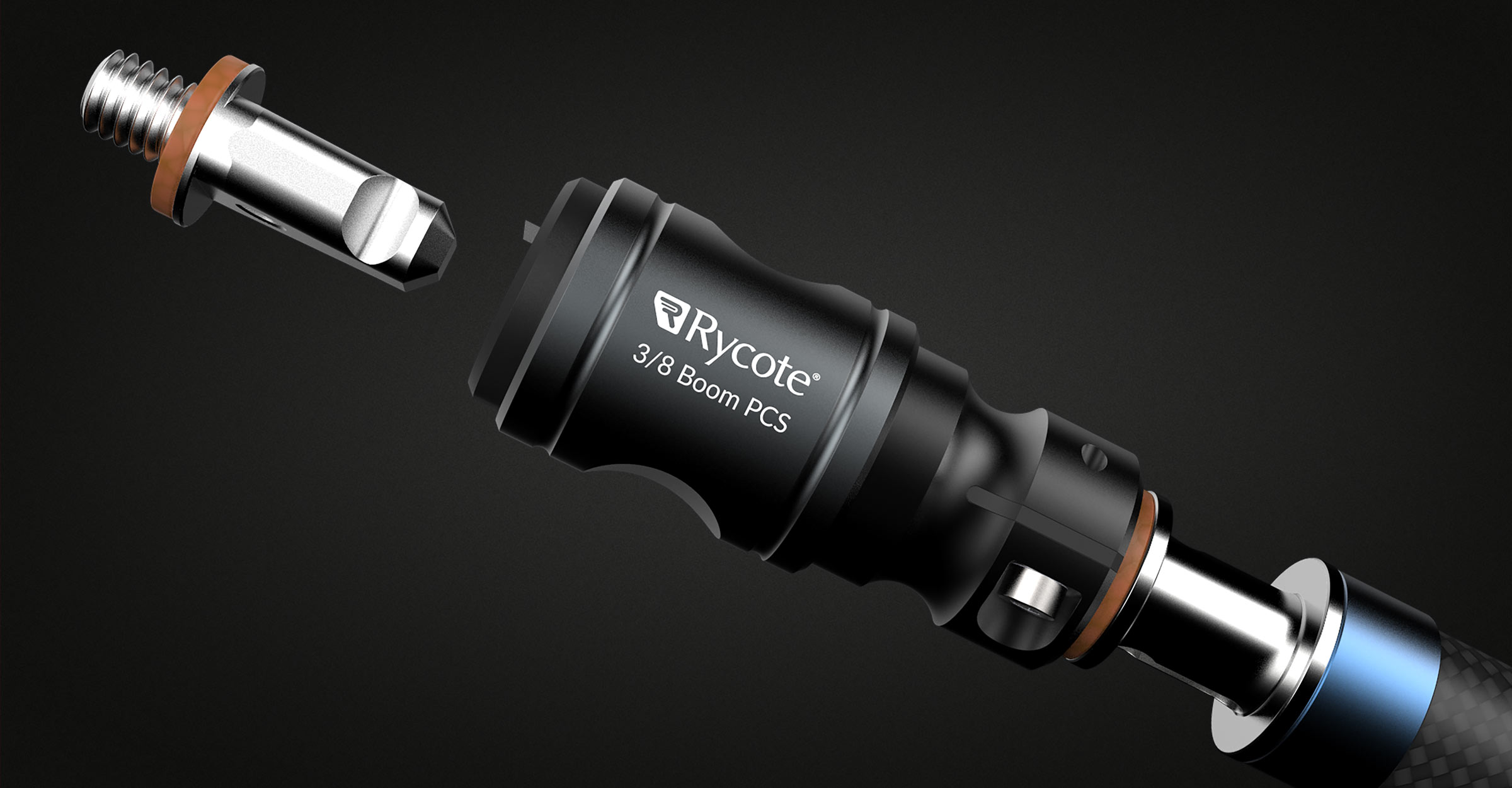 Rycote have partnered with Smallfry to help them maintain an innovation pipeline that ensures that each new product released supports and contributes towards their market leading positon and builds on their global brand reputation. The PCS – Professional Connection System is the latest product of this ongoing relationship.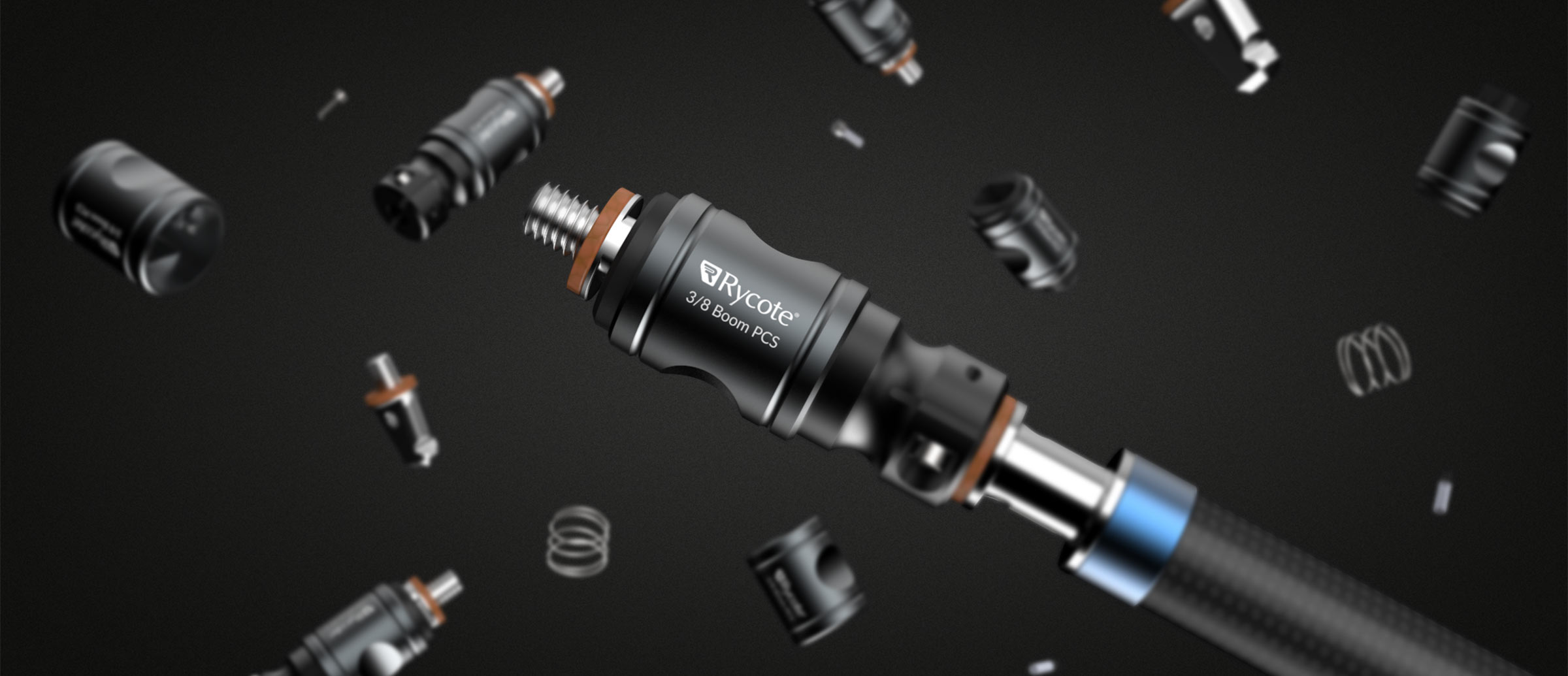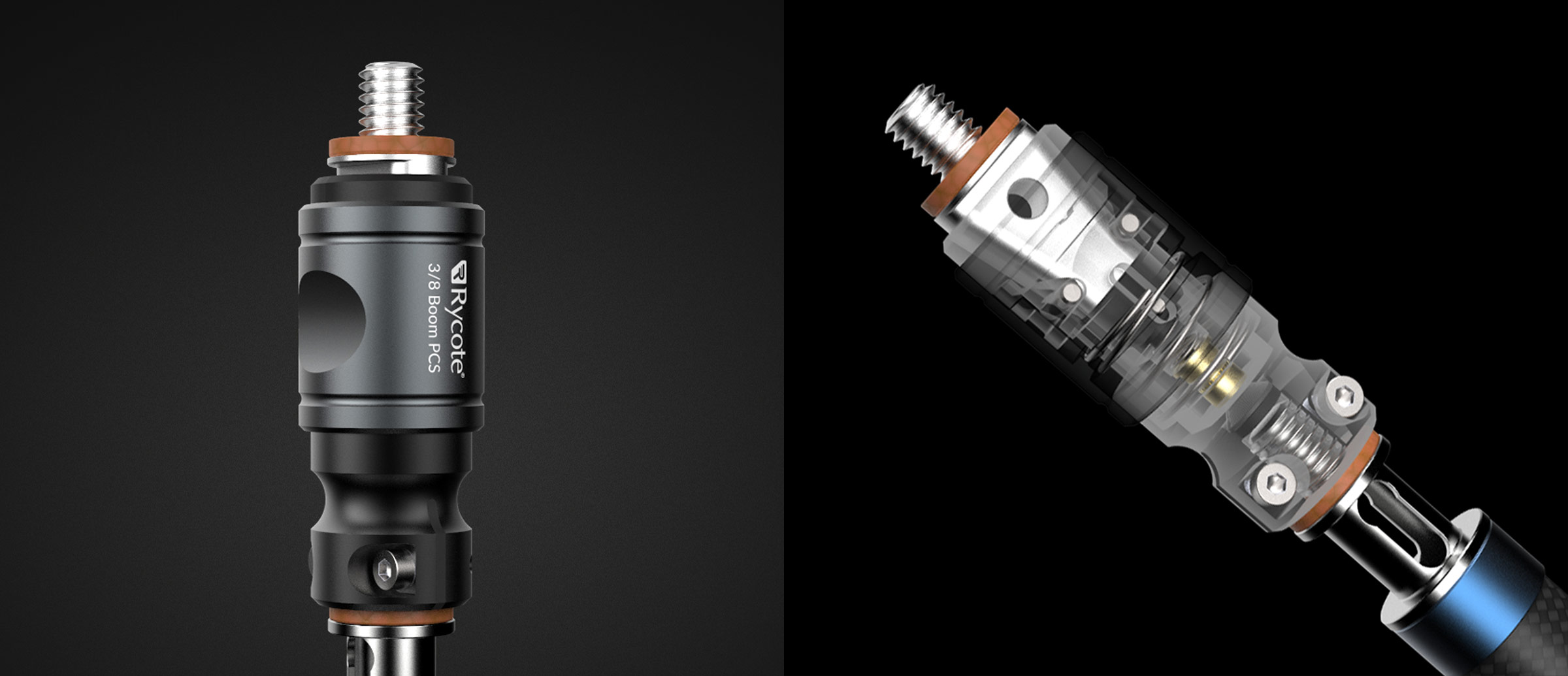 Sound engineers need to quickly select the right microphone and boom pole for the job and then get up and running to capture the action before it's too late. Smallfry worked with Rycote to design a universal Quick Release system aimed at making the set-up and use of microphones faster and more user friendly, replacing a traditional screw thread attachment with a simple click-on assembly that you can operate with one hand.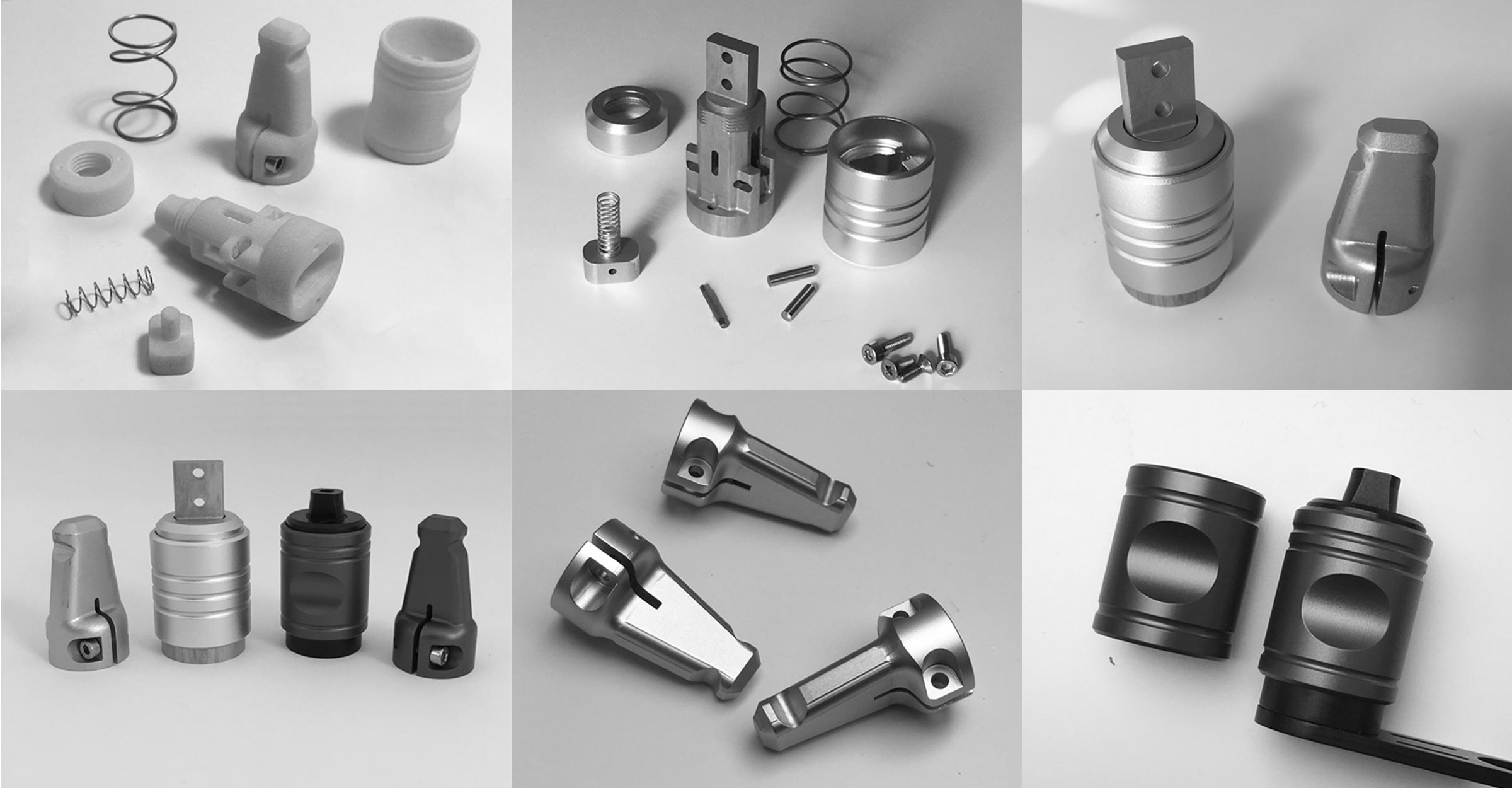 CRITICAL TECHNICAL FUNCTION
Key to the function of the PCS is that the connection needs to be extremely secure and not have any movement which would be easily picked up as noise on the microphone. The unique design uses a powerful spring to pull the tip securely down into the socket, using a wedge approach to ensure there cannot be any rattle.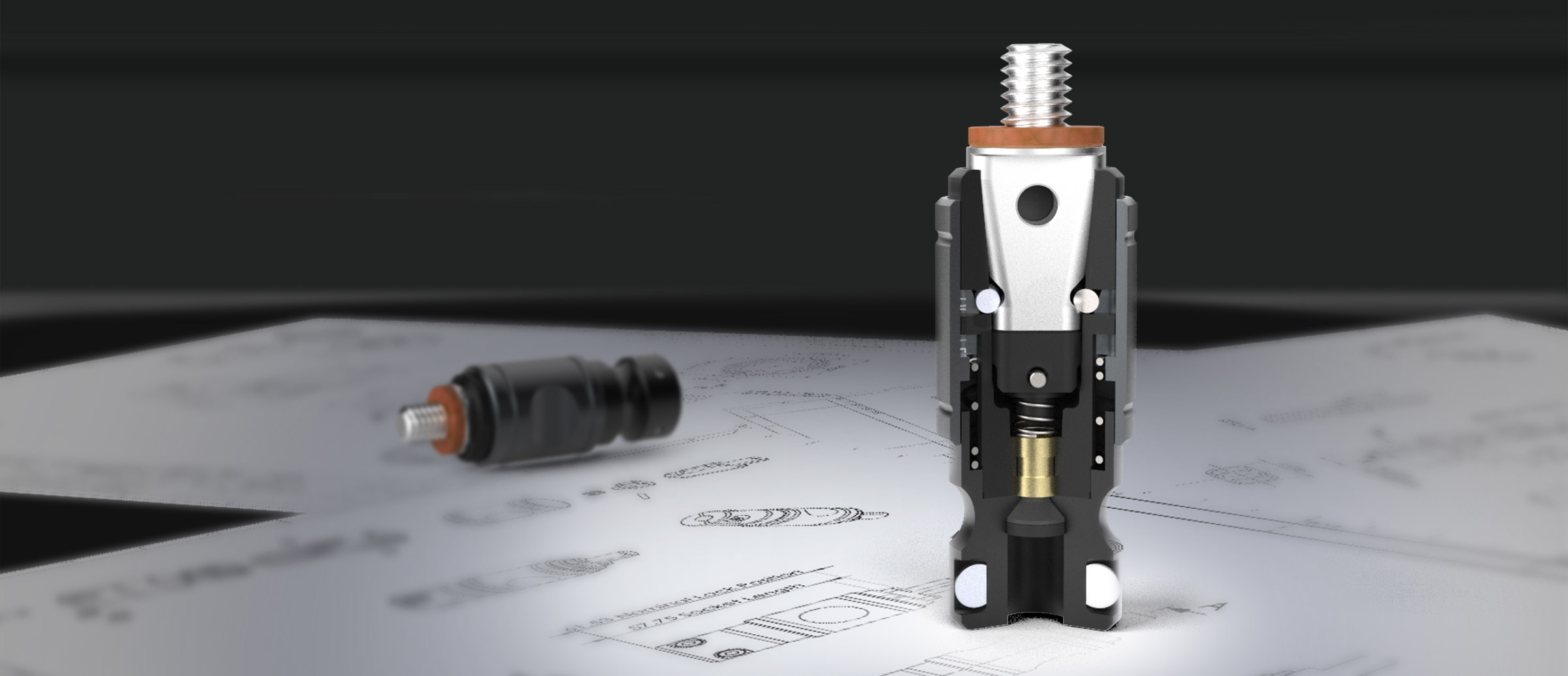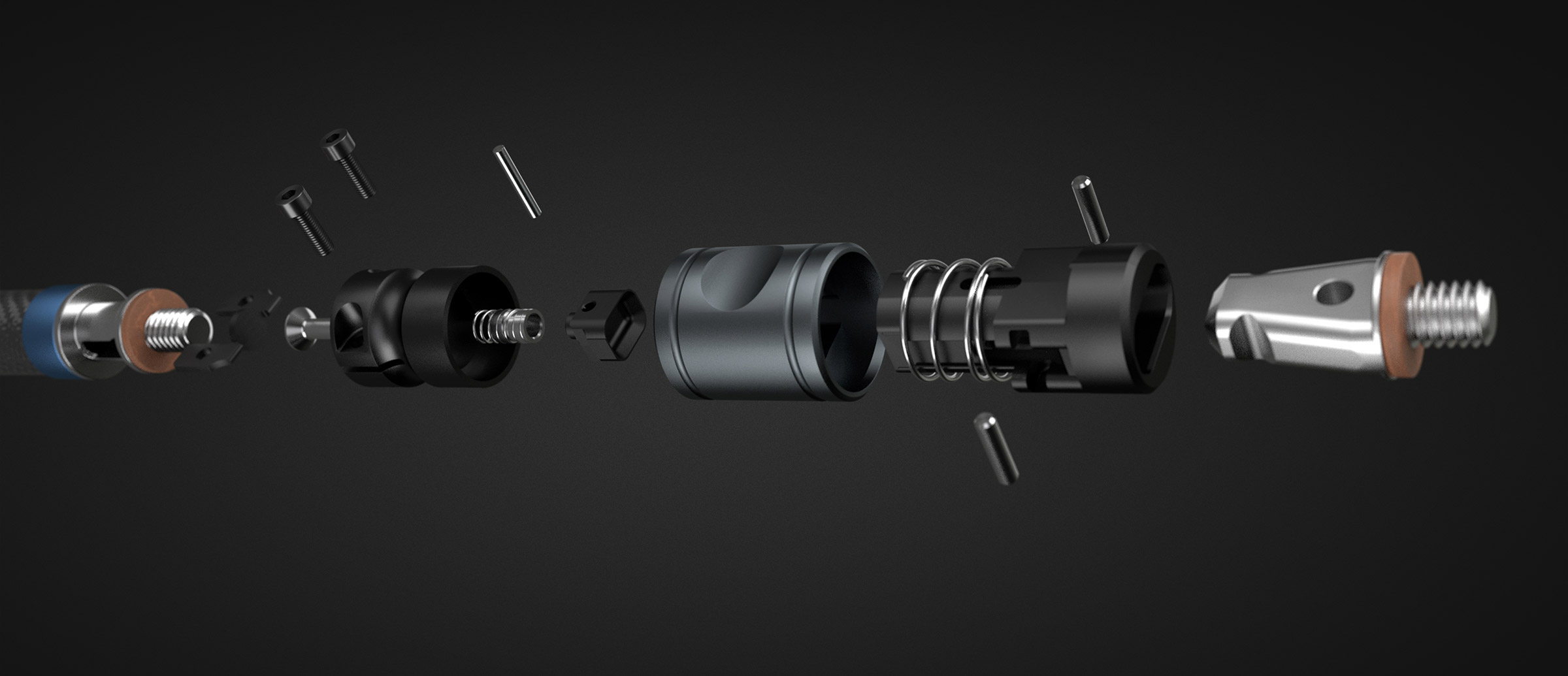 The PCS was highly engineered and manufactured with adonized aircraft grade aluminium and stainless steel along with precision mouldings. The PCS can perform in all situations from movie sets to arctic expeditions and can cope with desert sand and the moisture from tropical rainforests. A tough gig for any device. These innovations have further cemented Rycote as the leader and authority in sound technology and everyone eagerly awaits the opportunity to talk about more of the other exciting projects in the pipeline that are due to be released in 2020 and beyond. Since developing the Innovative PCS system, Rycote have been acquired by Vitec Group – Vitec is the leading global provider of premium branded products and solutions to the fast changing and growing "image capture and content creation" market.