QUANTA DT
HOMECARE DIALYSIS TREATMENT
QUANTA DT
HOMECARE DIALYSIS TREATMENT
INDUSTRIAL DESIGN . VISUAL BRAND LANGUAGE . USABILITY . PROTOTYPING
HOW THE FUTURE OF DIALYSIS IS BREAKING FREE FROM THE HOSPITAL
| | |
| --- | --- |
| Client | Quanta DT |
| Sector | Medical |
Quanta DT selected Smallfry to help develop the industrial design and usability of their existing medical device. Ambitiously aiming to implement radical changes in the way the products were serviced. Moving away from mounting the components to the housing, the new medical product design implements a chassis-based design for easy access and significantly quicker maintenance.
At only a quarter of the size of existing machines, Quanta's SC+ is specifically configured to be used at home or clinical environment. This enables people to have much greater freedom to control their own medication. Smallfry went to great lengths to create a medical product that wouldn't intrude in a domestic environment but would also be appropriate for professional clinical spaces.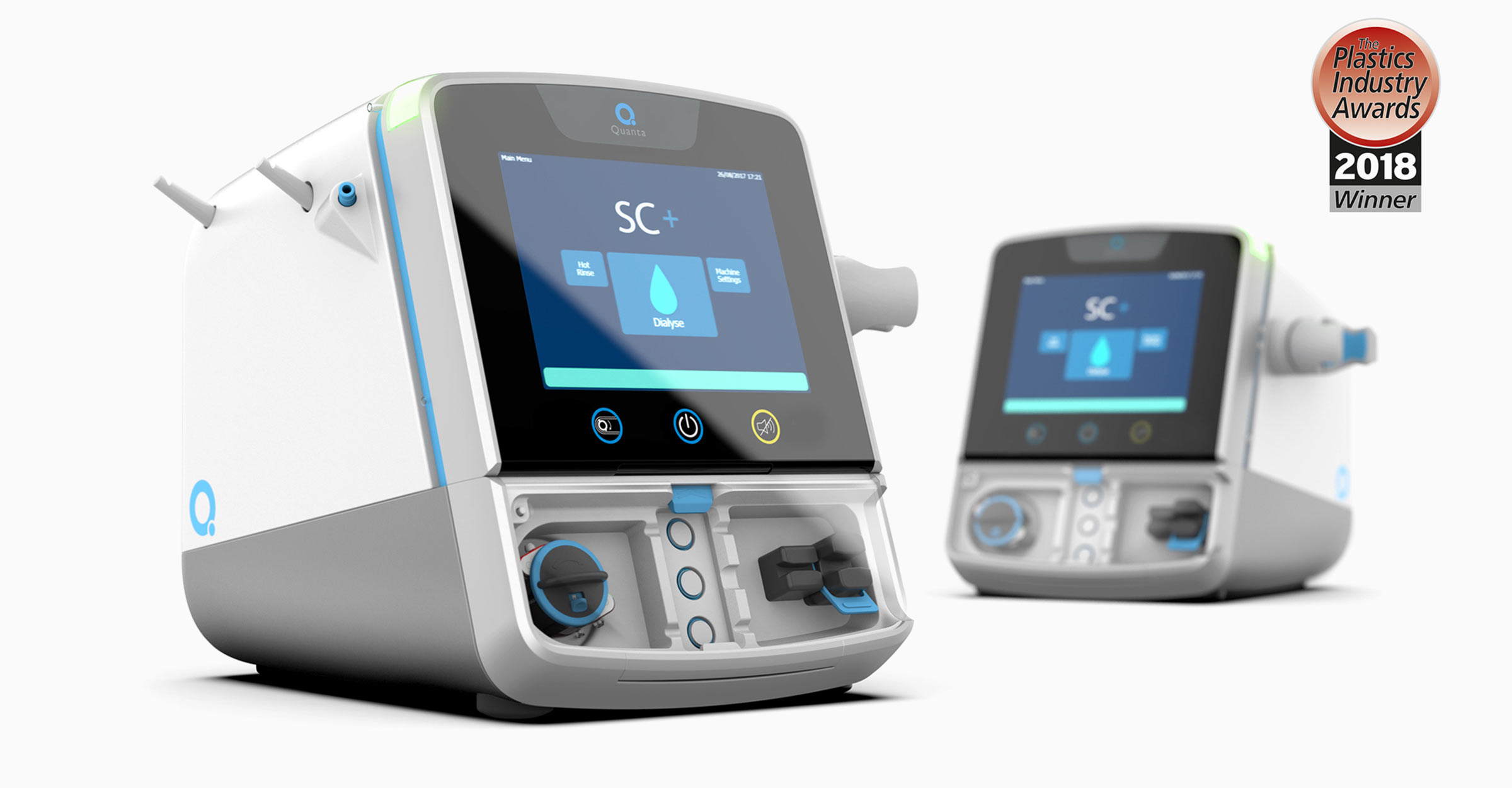 Through one-to-one patient interviews and group discussions Smallfry sought to establish their needs, wants and desires for a new system. By combining these insights with feedback from nurses and engineers, the team were able to create a more satisfying experience through design which empathised with their 'lifestyle pressures' and busy daily routine.
19 year long dialysis patient Maddie Warren says the Quanta SC+ means "you don't have to fit your life around dialysis, you can fit dialysis around your life."
With it's user focused approach that goes beyond styling, Smallfry has helped to produce a healthcare product which truly sympathises with the patient's needs.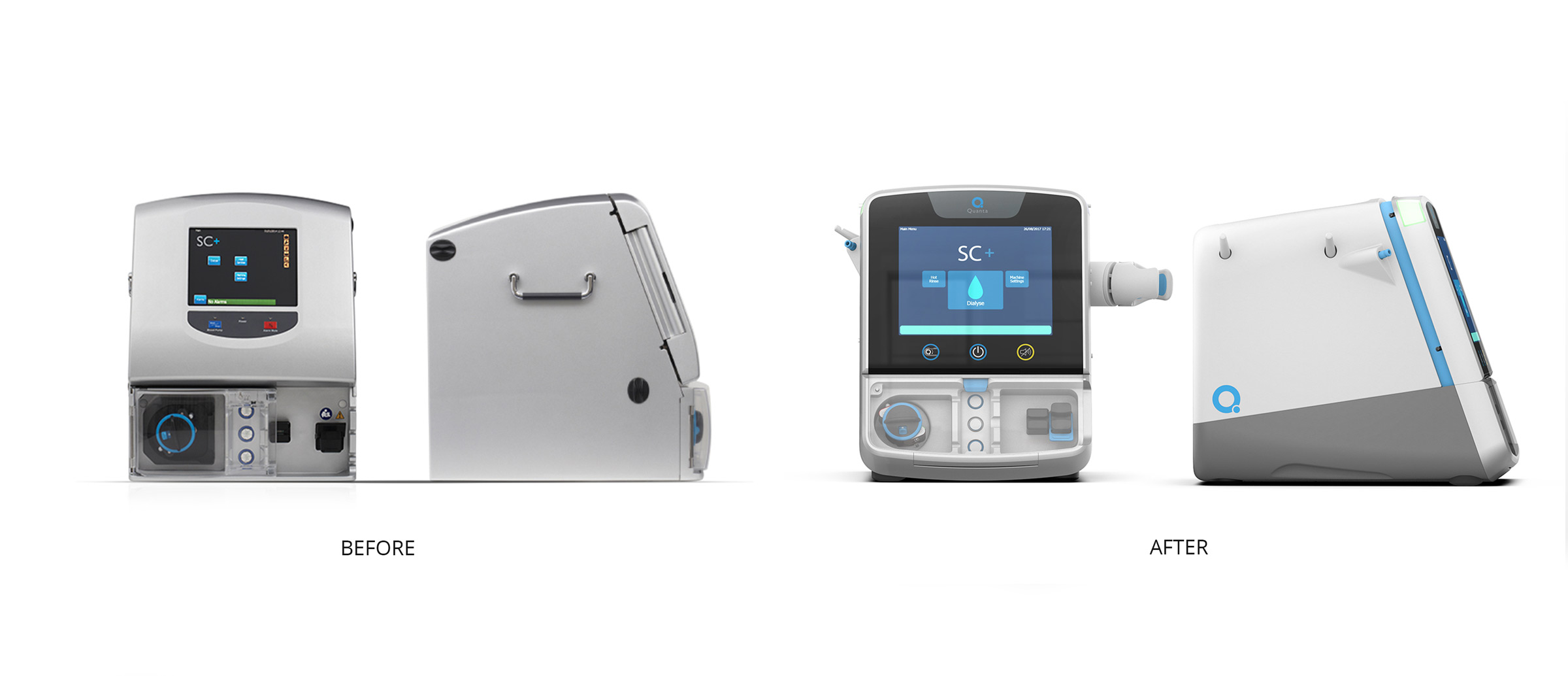 The development and review process of this medical product design was undeniably accelerated by using multiple physical block models and aesthetic prototypes to help clarify and communicate the teams ambition to a wider audience.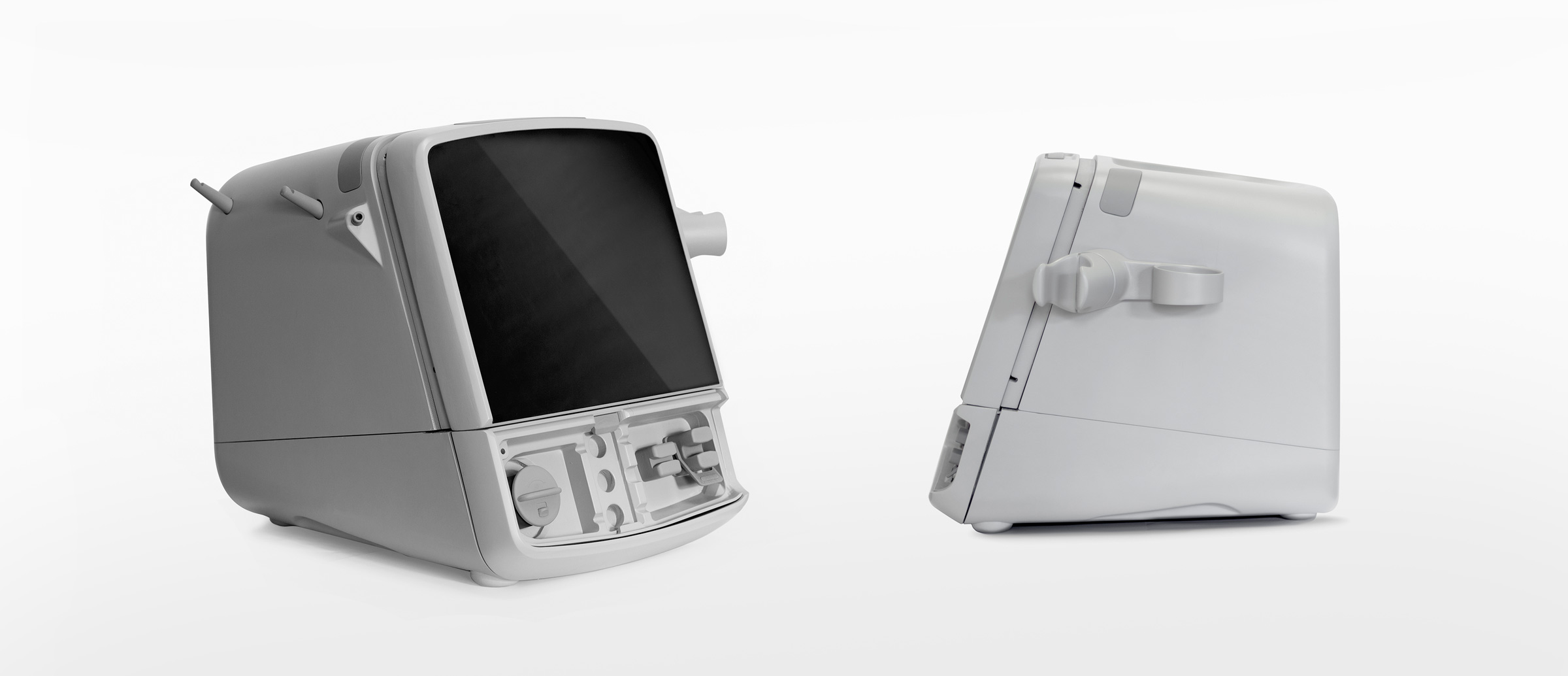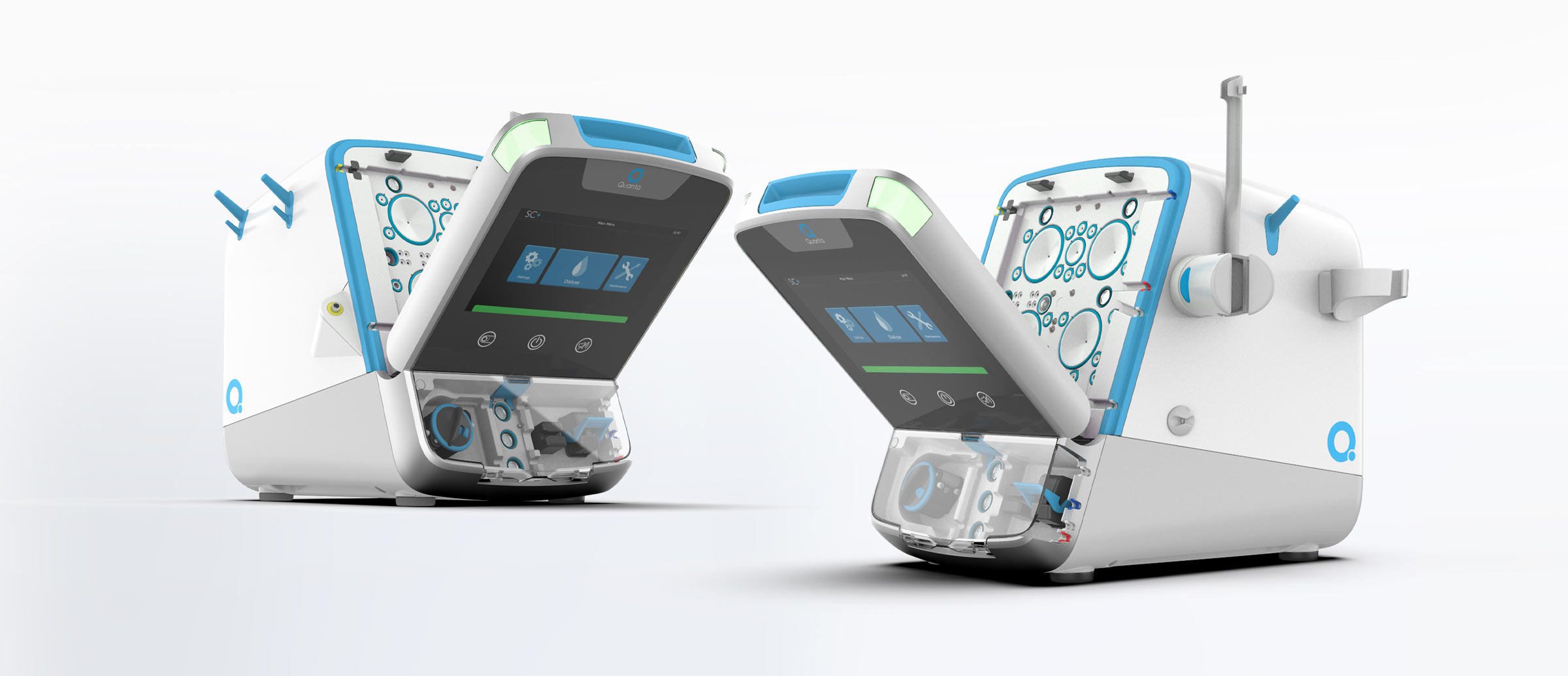 The team carefully considered the technical challenges of the brief. The 'Human Centred' design programme worked in harmony with an internal system redevelopment. Smallfry liaised with Quanta's engineering team to align the rational and emotional development goals, without compromising the high standards of safety and risk mitigation required for medical device compliance.
Smallfry continue to work with Quanta DT to address both technical and usability challenges, excitedly anticipating the products official launch following an expedited roll-out due to the Covid-19 pandemic.