JOBY WAVO MICROPHONE
PORTABLE ON-CAMERA VLOGGING MICROPHONE
JOBY WAVO MICROPHONE
PORTABLE ON-CAMERA VLOGGING MICROPHONE
PRODUCT DESIGN . INDUSTRIAL DESIGN .  PROTOTYPING . CMF
THE MIC FOR VLOGGERS & FILMMAKERS

With the vlogging market growing at an increasing rate, huge amounts of individuals and social influencers are spending their days creating video content to share online with their followers. Working with JOBY we have identified an opportunity in the market for an affordable, 'fun' smartphone microphone for creators and vloggers dedicated to creating mobile content. With the Wavo Microphone they are able to generate powerful, high-quality audio and sound recordings from a compact, portable and lightweight solution, to be used whenever, or wherever you are.
The JOBY Wavo went on to win a 2020 Red Dot design award.
Statement by the Jury
" JOBY Wavo successfully combines a compact construction with high performance and is thus an innovative recording tool for vloggers."

With an abundant list of features and criteria to achieve, and a tight deadline based on a planned launch date, Smallfry went through rapid design development to transform initial concept sketches into the fully functional product.
Due to JOBY's strong visual identity and branding recognised worldwide, it was important that the styling build on this whilst asserting its own personality of being fun, creative, and intuitive to use. A range of internal arrangements were explored to maximise space and create a super compact, portable microphone which is also a powerful tool for capturing high quality audio.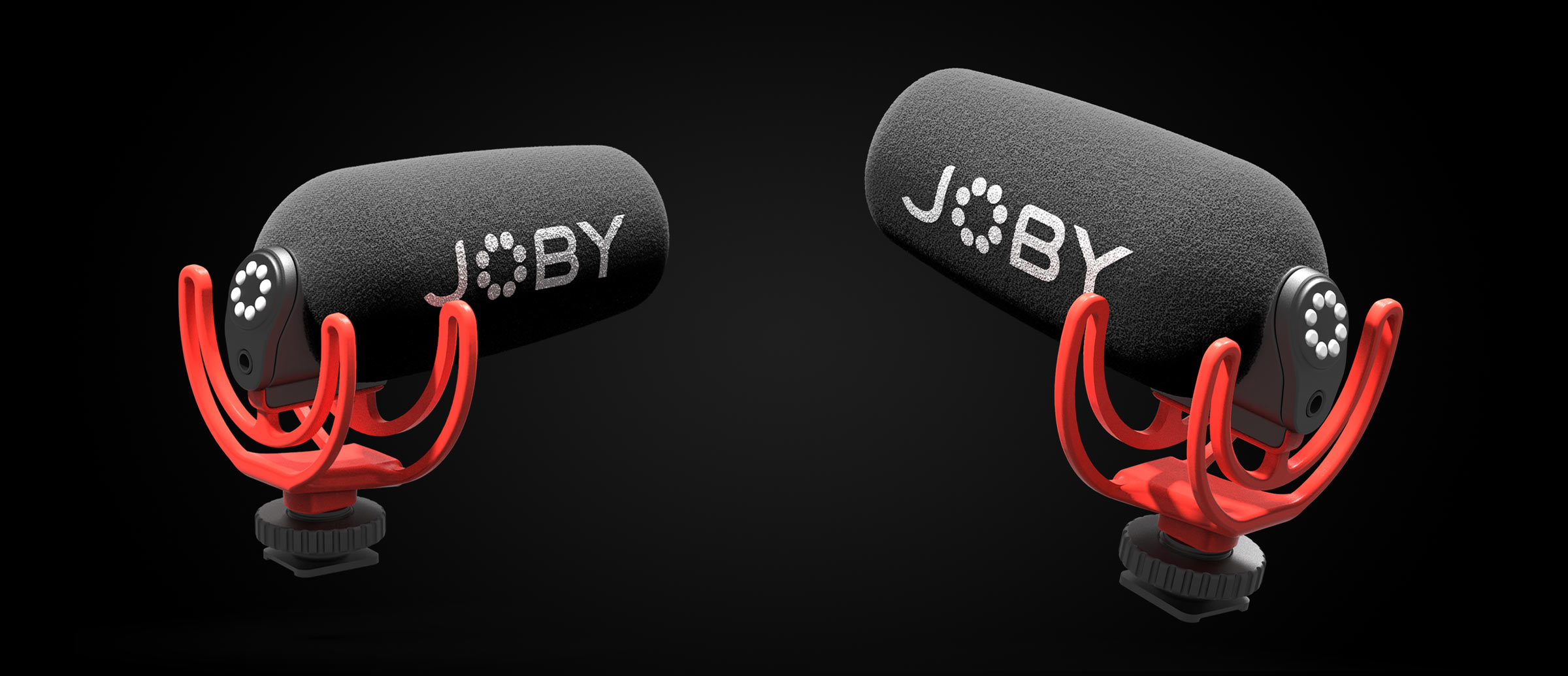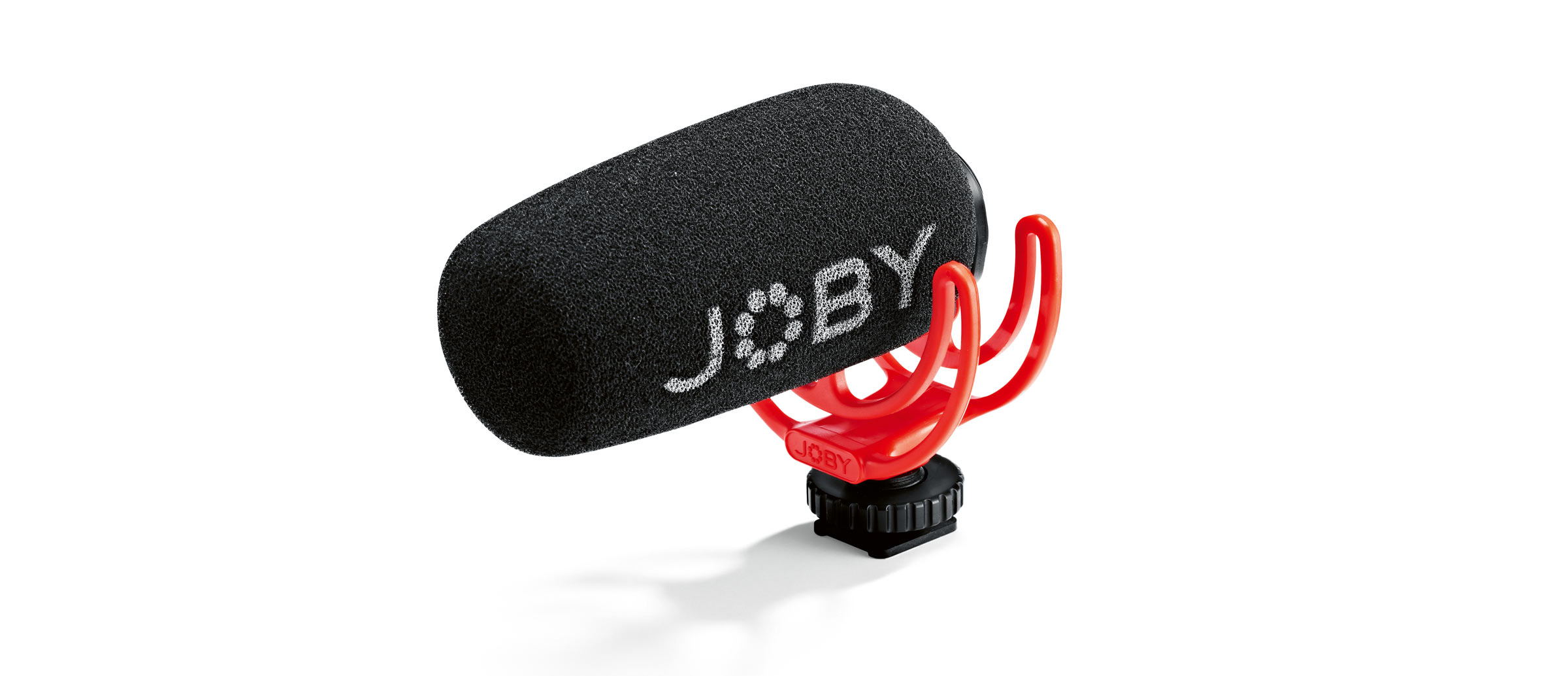 Optimised and tuned components reduce unwanted vibrations during recording, and the Hytrel Double Point Lyre and foam windshield by Rycote removes any disturbing background noise.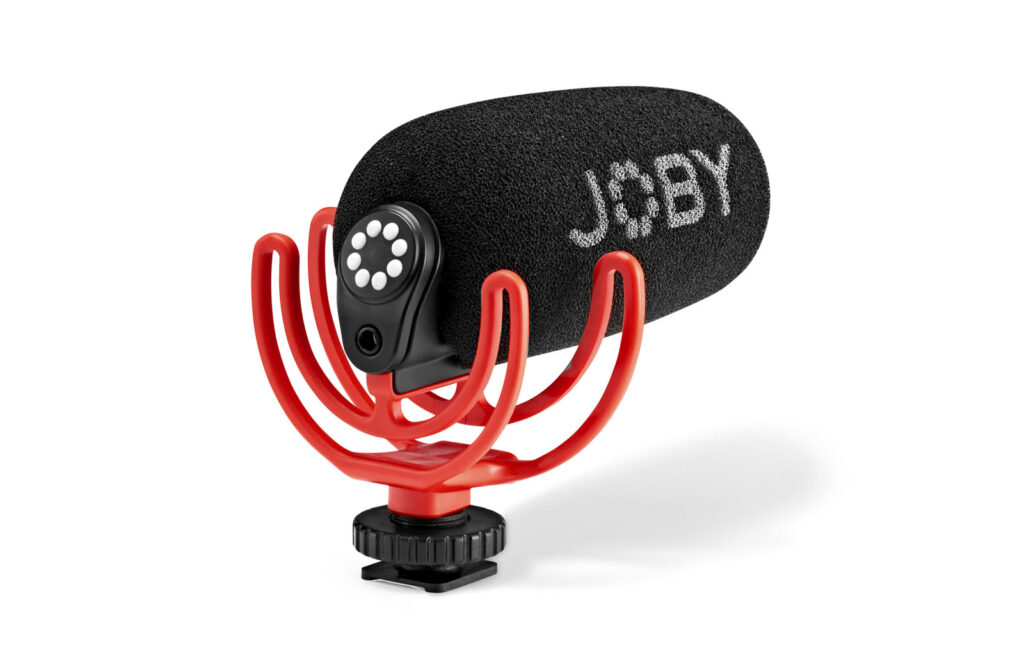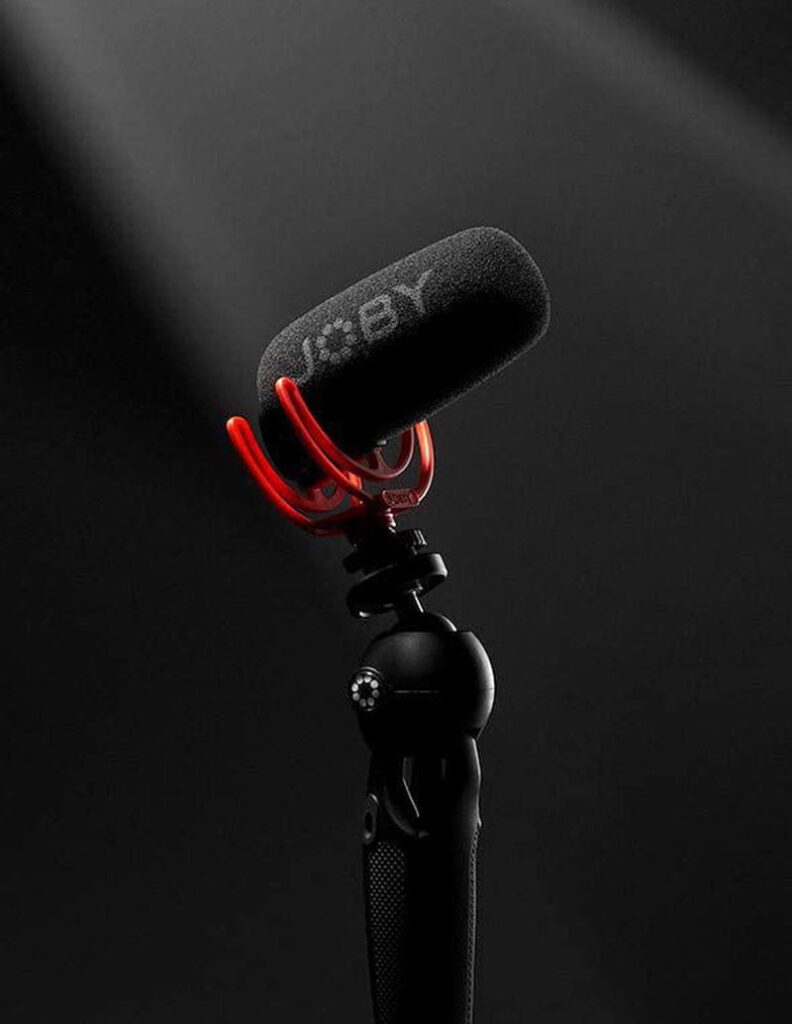 The feature-rich compactness of the JOBY Wavo is what makes this product really stand out. This powerful microphone has a solid ABS body and is capable of full 360° sound capture, the Wavo is extremely lightweight weighing 0.04g and is only 9.3 x 7.5 x 7.1cm in size. Thanks to its low weight, JOBY Wavo can be stowed easily in the luggage and is a useful accessory for improving audio recordings when travelling.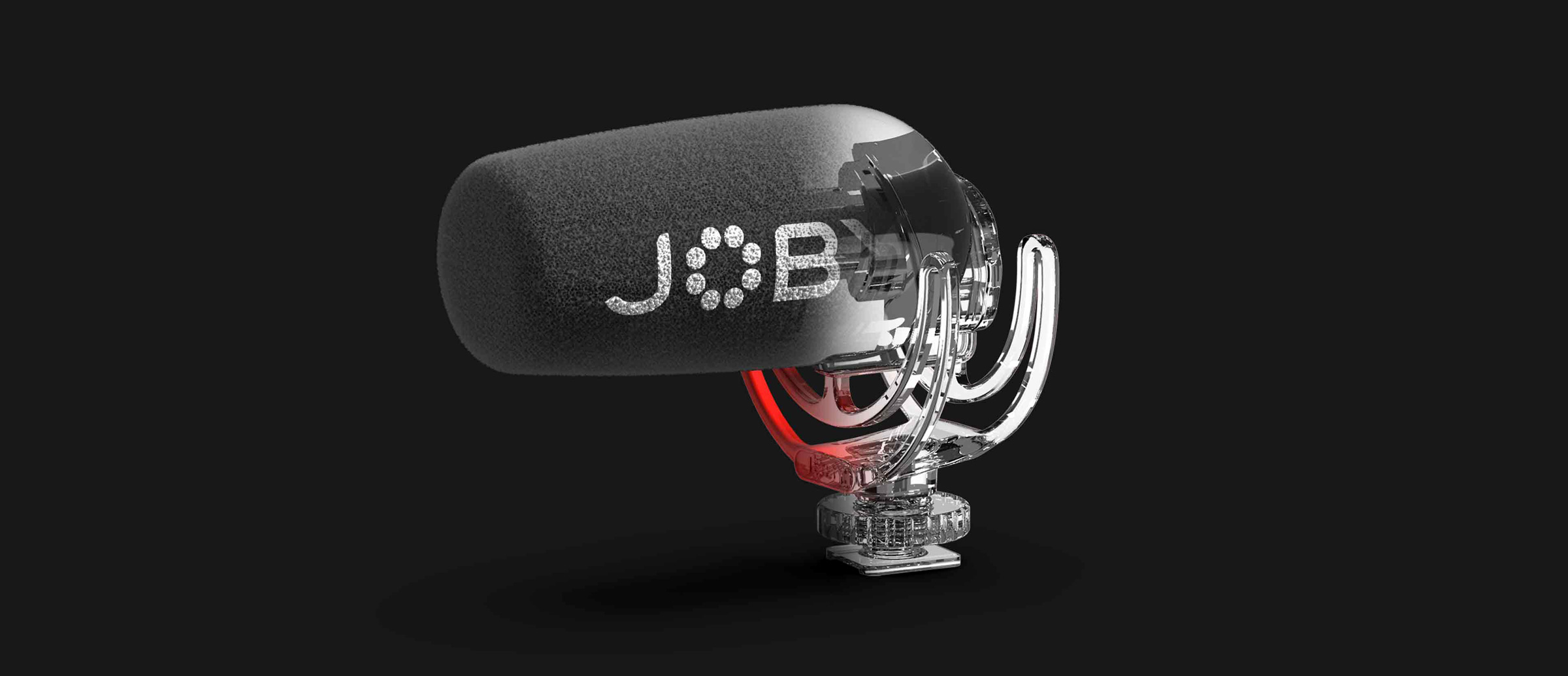 JOBY Wavo can be be used with most mobile smartphones and cameras. Supplied with TRS (Camera) and TRRS (Mobile) cables vloggers just need to choose the proper device and get creating. The Direct ¼ 20 mount attaches directly onto an audio stand to become a studio mic that wrap on anywhere.