OX ULTIMATE MULTI-CUT BLADES
ENGINEERED TO QUICKLY CUT THROUGH A VARIETY OF MATERIALS
OX ULTIMATE MULTI-CUT BLADES
ENGINEERED TO QUICKLY CUT THROUGH A VARIETY OF MATERIALS
RESEARCH . VISUALISATION . GRAPHIC DESIGN . INDUSTRIAL DESIGN
ENGINEERED WITH GRADE A SYNTHETIC DIAMONDS FOR A SMOOTHER, FASTER CUT
| | |
| --- | --- |
| Client | OX |
| Sector | Consumer, Industrial |
After previously helping Ox Group establish their visual brand language, Ox Group engaged with Smallfry once again for our expertise to perform the global rebrand of their key range of Diamond Blades. The industry leading range was in need of a reset that would allow alignment with OX Groups' dynamic brand language and would enable effective communication of the applications and range positioning to the user.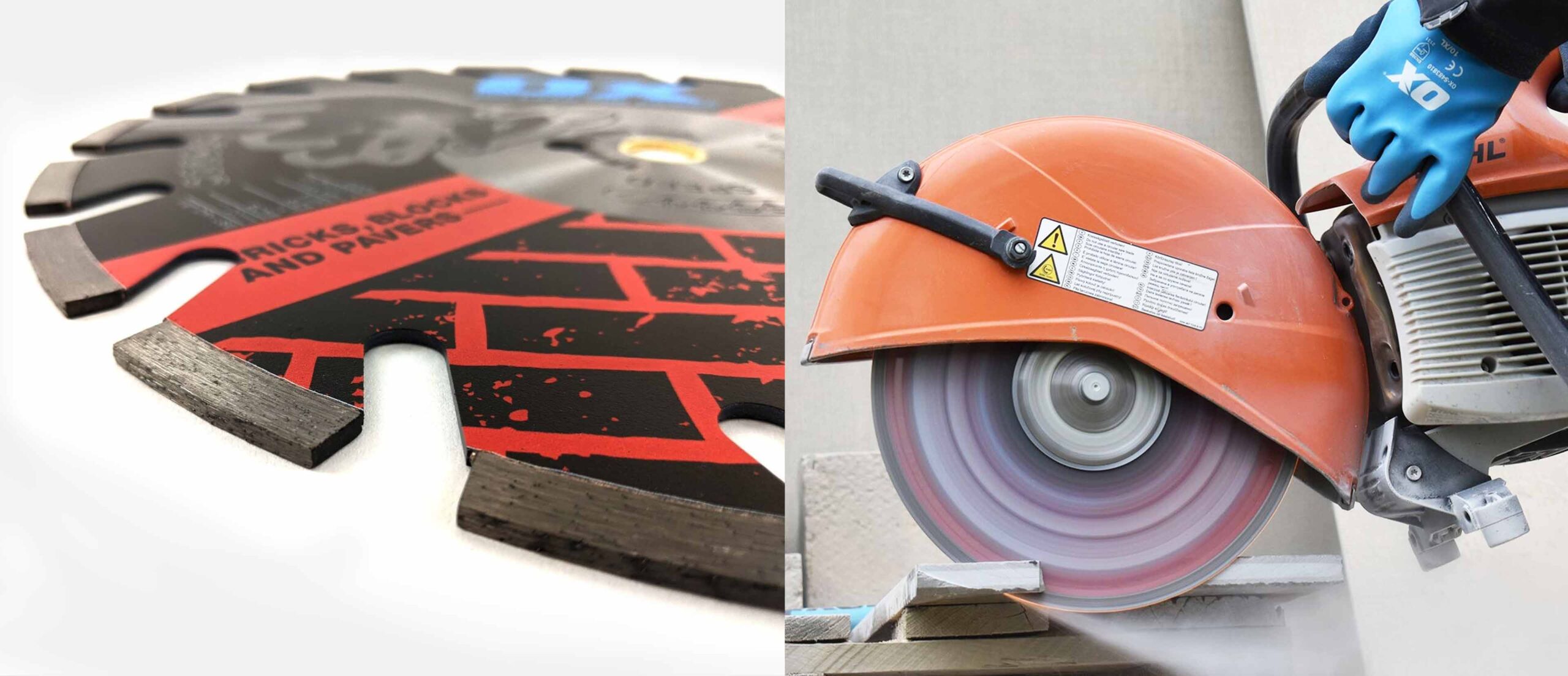 With multiple new lines of blades added from time to time, from different territories around the globe, the existing branding had evolved in a way that resulted in a lack of visual consistency and clarity, appearing confusing to the user.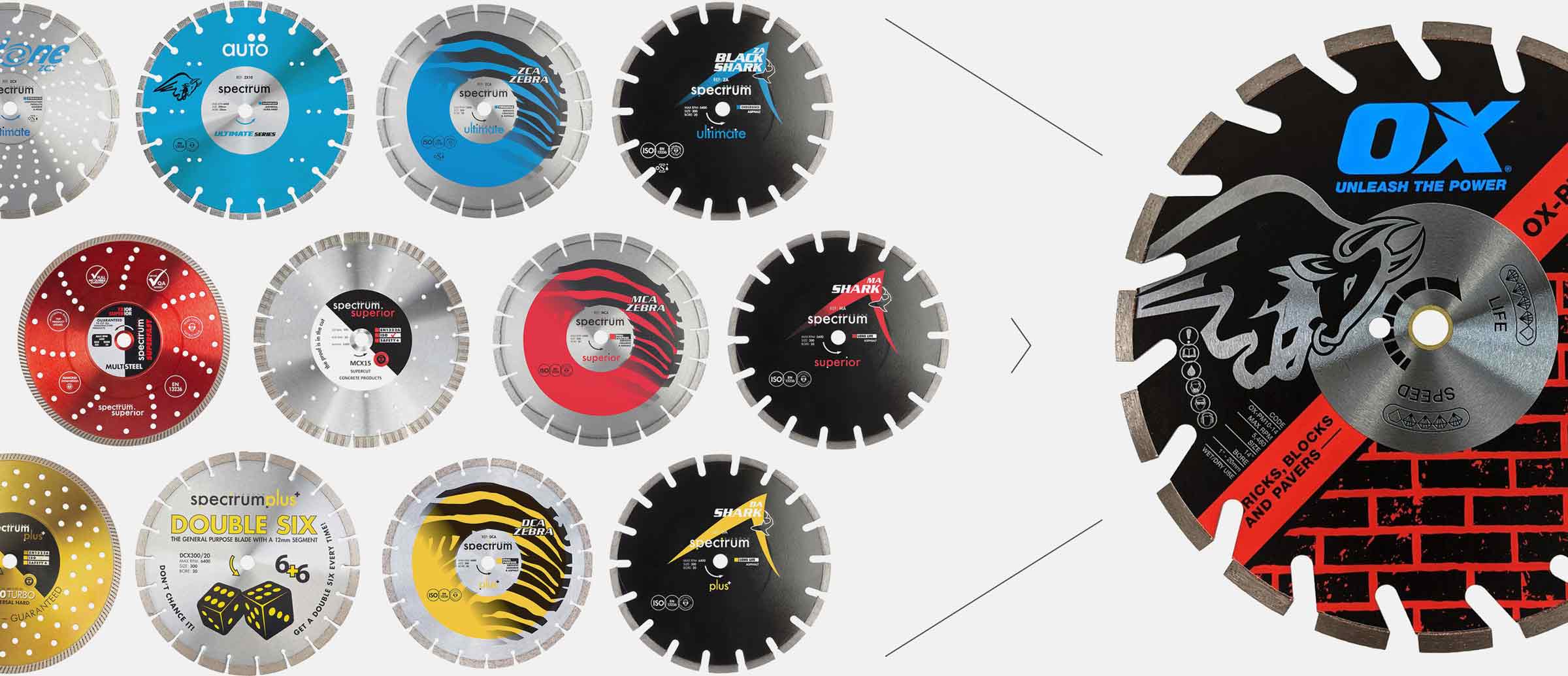 The global rebranding of the range was an opportunity to develop a coherent, powerful language that could be used globally to help establish the OX Group brand. Secondary to this, the rebrand would allow the blades to clearly communicate the different material applications and longevity grades of the range which was previously unclear.
Having worked with OX Group to develop their visual brand language, Smallfry was familiar with the existing brand, however fresh exploration into adjacent markets and visual trends ensured that the proposed schemes were both recognisable as OX Group and suitable for their new global mindset.

As well as embodying the brand in a graphically striking way, each blade succinctly and consistently conveys its application, longevity, and speed grade relative to the rest of the range. This is achieved through distinct colours denoting the different series, graphic representations of intended materials, and clear familiar icons to communicate the blade's purpose.
The result of this is a design that communicates essential information in a simple, yet powerful way.