DUOSPAN SUBFRAME
DESIGNED TO DO MORE
DUOSPAN SUBFRAME
DESIGNED TO DO MORE
PRODUCT DESIGN . INDUSTRIAL DESIGN .  PROTOTYPING . CMF
| | |
| --- | --- |
| Client | Millboard |
| Sector | Industrial |
Millboard engaged with Smallfry to help maintain an innovation pipeline that ensures that each new product release maintains consistency through a systematic and robust process. The new subframe system is the latest project of this ongoing relationship.
The Millboard brand has become synonymous with stunning decks that provide durable distinction in the most stylish outdoor environments. The finest decks need a support system to match, whatever the underlying substrate. A system that enables innovative and distinctive designs and endures beyond the life of the deck.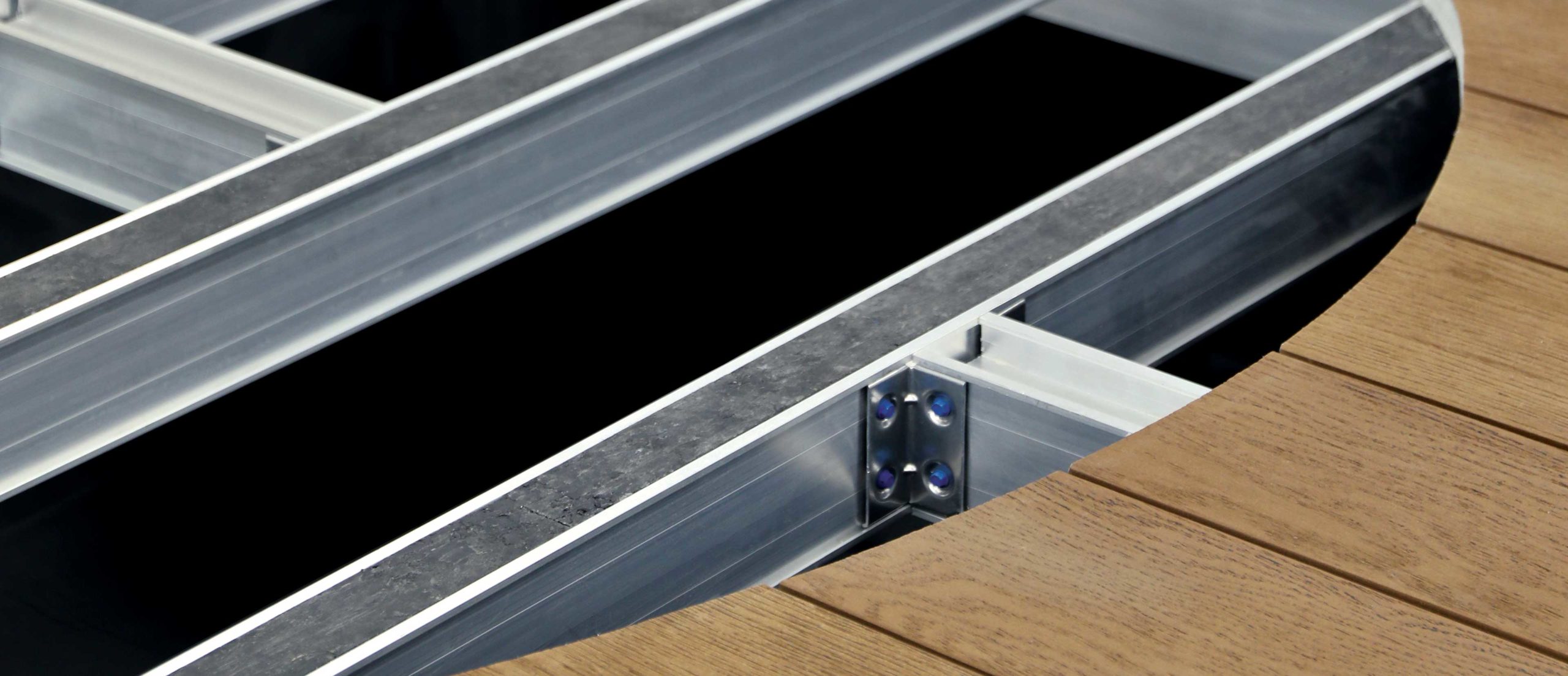 DuoSpan enables construction of distinctive decks, screening, and landscaping structures with ease. Comprised of aluminium beams/joists, brackets and plaspro joists, the system combines lightweight and easy handling with perfect straightness and optimum stability once installed.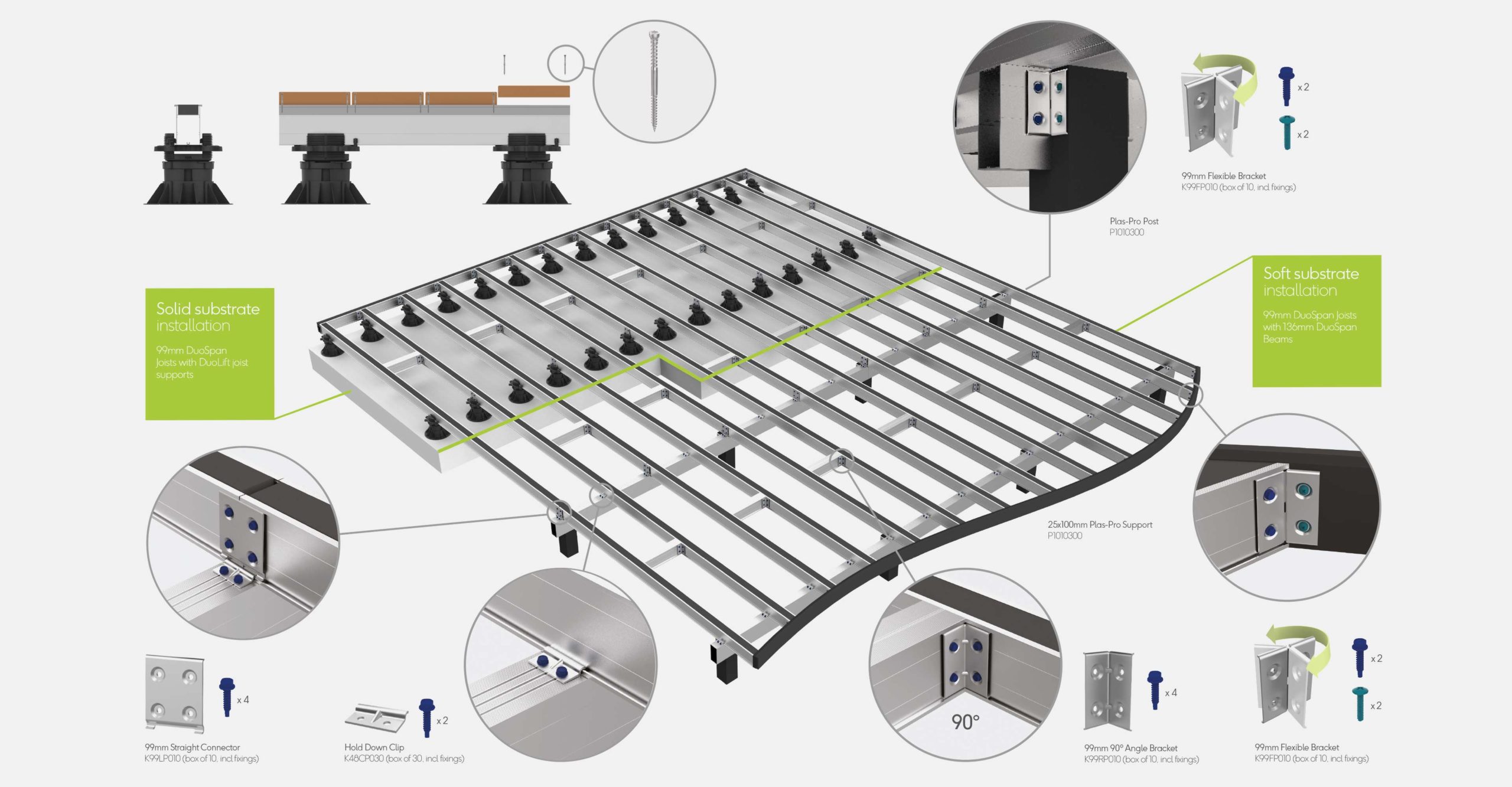 STRAIGHT FORWARD INSTALLATION
DuoSpan has been designed by Smallfry and industry professionals to comply with Eurocode 1: Actions on Structures (BS EN 1991-1-1). The system has been assessed for point loading in relation to both domestic and commercial use, making it suitable for a range of applications. Ed Phillips, a approved installer said "I love DuoSpan. It's so different to everything else out there and reduces stress massively."

MAKING DISTINCTIVE DESIGN POSSIBLE
Flexible Connectivity: Multiple bracket types for all types of joints, including Flexible Brackets for non-standard angles.
Slot-and-Screw Assembly: Screw-locating grooves and self-drilling screws ensure accurate alignment and a fast fix that's right every time.
Unique Curved Constructions: The combination of rigid DuoSpan with flexible Plas-Pro enables the construction of stunning curved formations.

DuoSpan is made from 100% recycled plastic encased in tough aluminium. These carefully selected materials provide your decking with strength, design-flexibility and minimal maintenance. The system is effortless to put together, and its simple slot-and-screw design makes it nearly impossible to get wrong. DuoSpan is also corrosion-resistant, adding to your long-term peace of mind.