RANIR ORAL SELF-CARE
THE NEXT GENERATION POWERED TOOTHBRUSH
RANIR ORAL SELF-CARE
THE NEXT GENERATION POWERED TOOTHBRUSH
RESEARCH . STRATEGY .
PRODUCT DESIGN . INDUSTRIAL DESIGN .  PROTOTYPING . CMF
| | |
| --- | --- |
| Client | Ranir |
| Sector | Consumer |
Ranir are probably the biggest oral-care brand you've never heard of. Producing store-branded products for major retailers in over 50 countries, as well as products under their own global brands, their products can be found in more than 150,000 stores and online retailers.
Ranir recognised the need for a new powered toothbrush to help them gain ground in a crowded market dominated by the big brands like Oral-B and Philips. Their existing product had remained unchanged for almost a decade and, although providing a competitively priced entry point offer, they were losing out to increasing competition and changing consumer expectations.
Their traditional approach to NPD had focused on following what the market leaders where offering. Their challenge to Smallfry was to help them realise an ambition to get a step ahead and transition from reactive to proactive product development.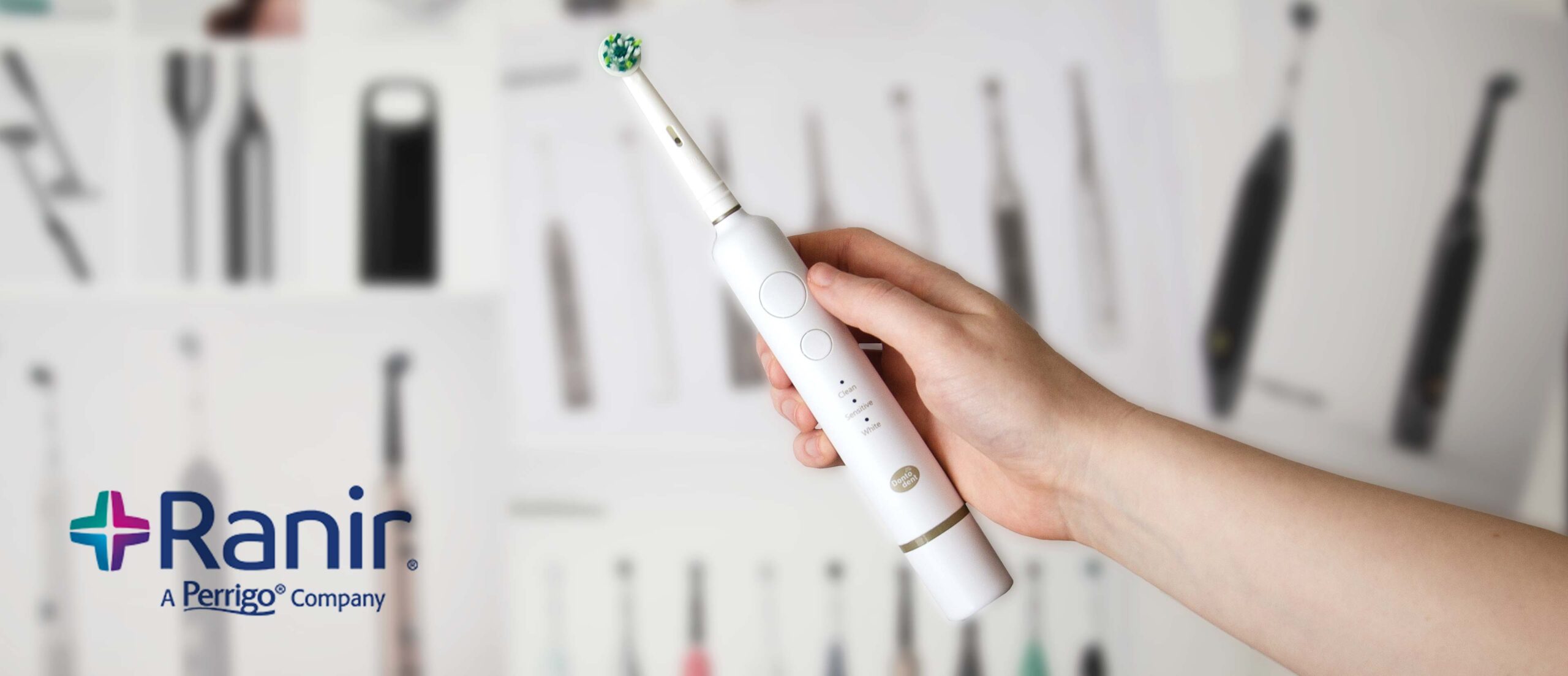 EXCEEDING CONSUMER EXPECTATIONS
Smallfry helped Ranir to implement a proactive work program that used in-depth market analysis, first-hand user trials and ethnographic research to deliver a new powered toothbrush that would exceed the expectations of their key channel customers and bring a new level of consumer appeal.

CAPTURING MARKET INSIGHTS
Unearthing sound, actionable market insights would be critical to the project's success. To clearly capture customer drivers and expectations, and knowing the risks of taking verbal opinions at face value, we went to great lengths to see first-hand how they behaved at the point of purchase. This enabled us to fully understand their perspectives and priorities and create clearly segmented 'Personas' defining similarities and differences. Everyone has an opinion and we know we are not all alike, the crux is to find the common denominators that can be addressed to bring far-reaching appeal.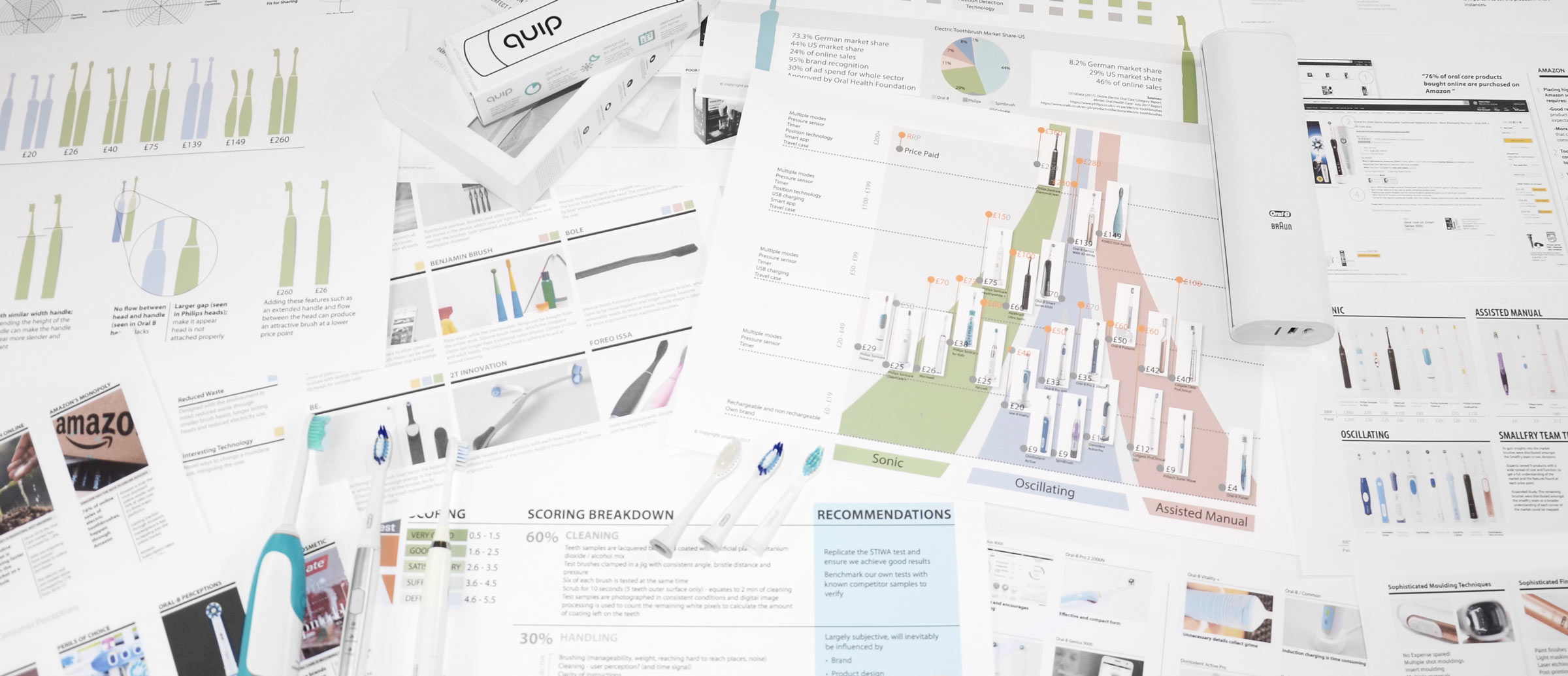 ETHNOGRAPHIC RESEARCH & USER FOCUS GROUPS
Matching customer desires with a commercially feasible technical package meant benchmarking competitor products including detailed performance evaluation, sample teardowns and like-for-like Bill of Materials cost comparisons. It also meant forecasting what the potential feature set should be to defend against future competitor upgrades.
IDEATION & CONCEPT DEVELOPMENT
Having established the target Product Design Requirement, Smallfry's creative team set about exploring technical solutions and design directions. Using peer group critiques and impartial external evaluation, concepts were refined to bring the form factor and feature set to a design freeze.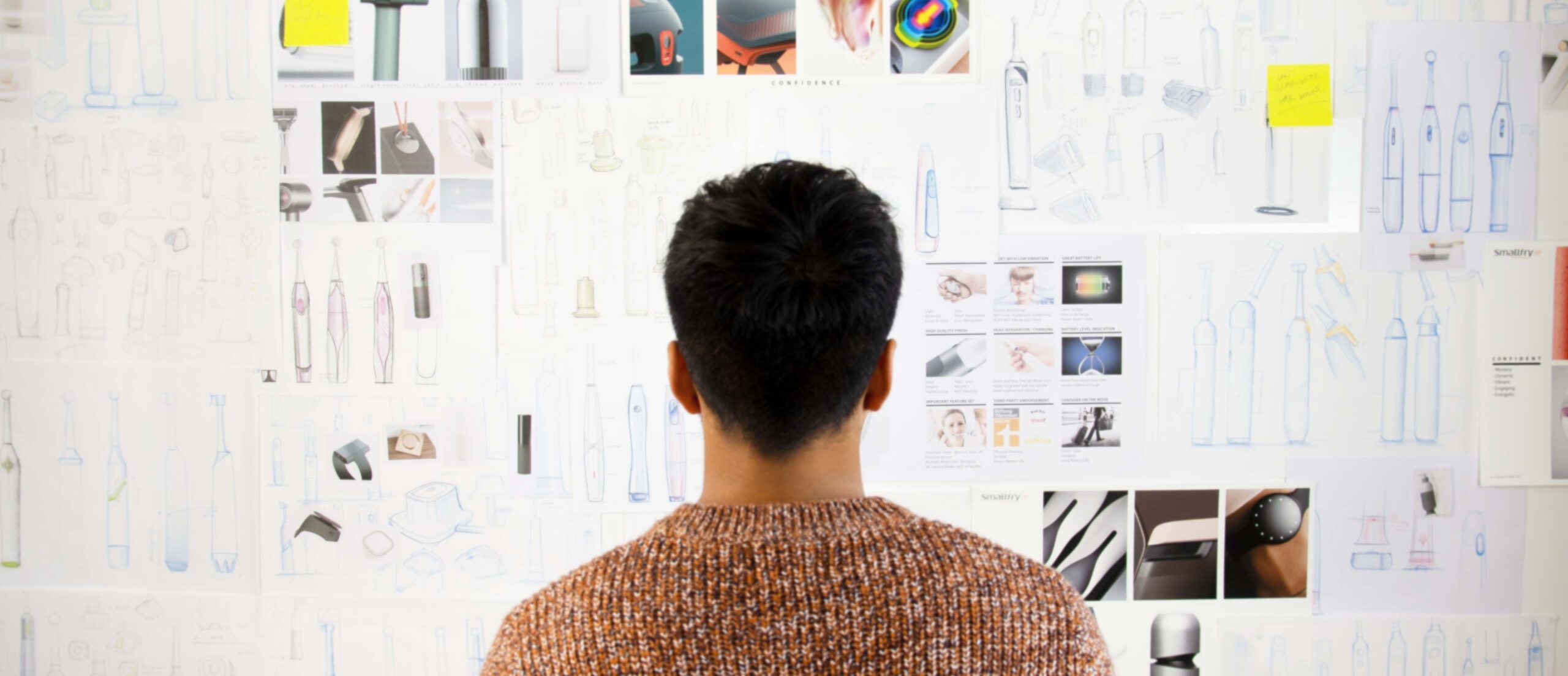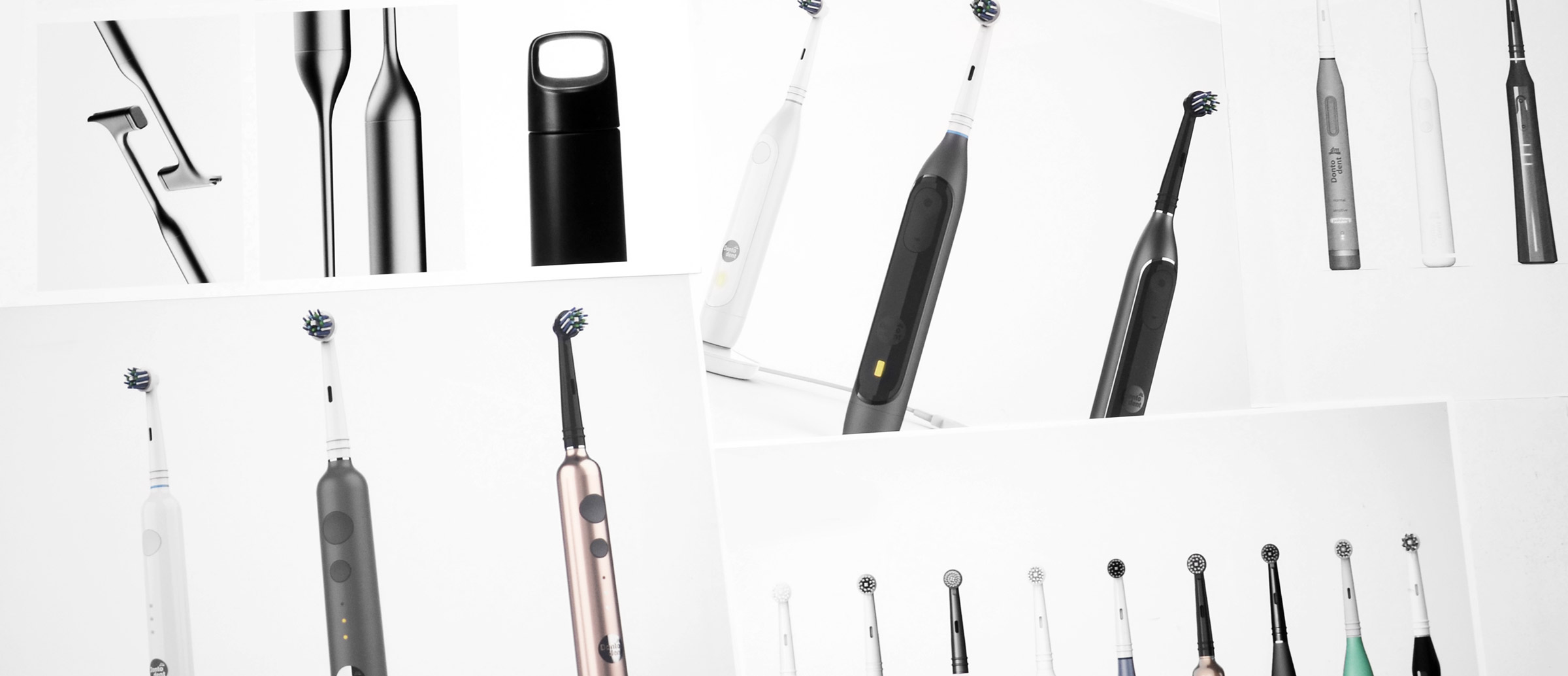 From the initial intent through to realisation the selected concept was nurtured throughout to confirm the ergonomics, functionality and fit of all components.

Colour, Materials and Finishes were then tested with customers for feedback before implementation into the final design.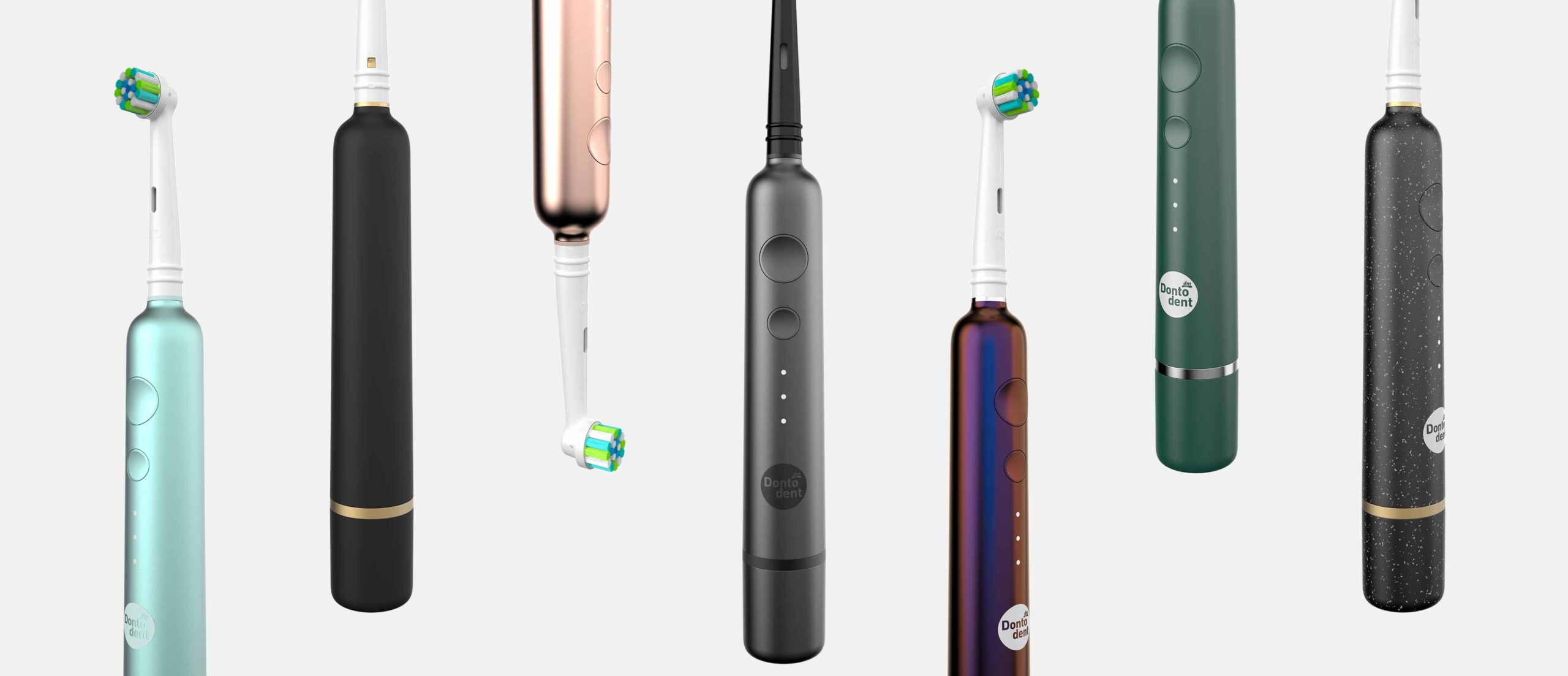 The results of this robust and thorough process speak for themselves: During a global pandemic, which saw a slump in the oral-care market, the new design was released under the Dontodent brand in Germany and successfully grew its market share by providing quality and sophistication in a market segment that greatly needed it.
Ranir have since been acquired by leading global healthcare company Perrigo. Smallfry were able to deliver against their stated ethos – 'To make lives better by bringing quality, affordable self-care products that consumers trust everywhere they are sold.' We look forward to expanding this highly successful relationship.